Sydney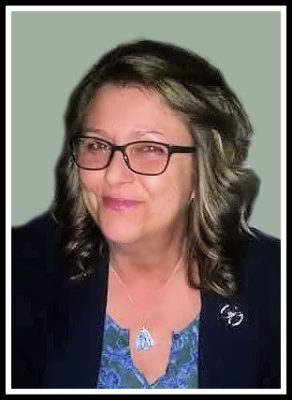 With broken hearts, we, her family, regret to announce the unexpected and devastating passing of our wife, mother, grandmother, sister, aunt and friend, Margie Florence (MacLean) Hollohan.
Margie was born on May 10, 1959, to the late Seward and Nellie MacLean. Growing up in a home with eight other siblings, the value of family was learned at an early age. Her family grew even larger when she married into the Hollohan family, and that meant more love to give and receive, especially to her stepdaughters, Kimberly and Nikki, whose lives she was proudly a part of since they were young girls.
Margie loved music and played the guitar and sang with ease. She proudly passed this talent and love on to her son, Cameron. Her soft and caring heart was carried down to her first-born son, Stephen.
Margie's grandchildren were the love and light of her life. She had all the time in the world for them and watching them grow made her eyes beam with pride. Spending time with family and friends meant the world to her, and Margie and Holly loved watching their beloved Boston Bruins play.
Margie was the most beautiful, caring, and loving woman you could ever meet. Her infectious smile, laughter and kindness lit up every room she entered. She was funny, loved with her whole heart and was appreciative of even the smallest gestures of kindness. Yet her kindness, whether that be providing a listening ear, or making meals and treats for her family and friends, was shown without ever expecting anything in return.
Margie loved being outside, catching the breeze, and enjoyed the simple things in life.
Besides her parents, Margie was predeceased by sister, Karen, and in-laws, Paul and Evelyn.
Margie is survived by her husband of 35 years, Paul 'Holly' Hollohan Jr.; children, Stephen (Danishsa), and Cameron (Amanda); stepdaughters, Kimberly and Nikki; stepsons, Jason (Karrie) and Justin (Shannon); grandchildren, Riley, Hannah, Ty, Mila, Khaleesi, Gavin, Larkyn, Williow, Finn, Colten, Ryan, Josh, and Zach; brothers, Frasier and Dougie; sisters, Debbie, Nancy, Wanda (Stevie), Kim, Sherry (Kevin); brothers and sisters-in-law, and countless special nieces, nephews, and great-grandchildren.
Memorial service to celebrate the life of Margaret Hollohan will be held at Pier Community Funeral Home, 1092 Victoria Rd. (entrance on Church St.), Whitney Pier on Sunday, June 4, 2023, at 2 p.m. with Rev. Sheldon Chant officiating.
In lieu of flowers, donations in memory of Margie may be made to Autism Nova Scotia.
Margie loved unconditionally, wholeheartedly and had a hug that would make the darkest of days feel better and the good days somehow grander. In her favourite words, "this is not goodbye, I love you, and tootily do for now".
Funeral arrangements are entrusted to the care and direction of Pier Community Funeral Home.

Online Condolences
Paul and kids
So sorry to hear of Margie's sudden passing. Want you and your family to know that we're thinking of you and sending our love and prayers during this incredibly sad time.
From:  Jeff and Toni
Dear Paul and family, words can not express our shock and sadness learning of Margie's passing. Margie was a special lady and a great co-worker. She always had a smile and her pleasant manner was always easy to be around. May you and all her family find the love and strength to get through this difficult time.
From:  Cliff & Lorraine Murphy
My deepest condolences to the Family and friends of Margie. R.I.P.
From:  Elizabeth Risk
A beautiful lady, my condolences to the family and friends
From:  Betty Murphy
I'm so very sad to hear of a sweet woman's passing. I'll not forget you Margie. Together again with your loved ones. RIP
From:  Anne Marie Quirk
Sorry for your loss Margie was a kind soul ,beautiful lady
From:  Diana Saunders
HOLLY,
May you and yours find love and peace and may Margie rest in peace. We send our love and condolences during this most sorrowful period.
Love
From:  Brother Joe and Family
Paul, I am so sorry to hear of Margie's passing. our heart goes out to you and your family. may she Rest in Peace.
From:  Dave Sinclair
Dear Holly and family, I met the one and only Margie through her late sister Karen who I loved and adored. Margie always lived in the moment, always positive, smiling and her laughter lit up a room. She. Loved her family and was so proud of every one of you. I never once heard her mention step children, for she considered them all to be yours and hers. She often talked about how blessed she was, you all were her light of life. The very deep rooted relationship Margie had with her brothers and sisters, had me in awe, only to dream how lucky she was and how badly I sought that with my only sibling. She always made sure every one had loving memories, always up for picture taking, sharing stories of her precious momma and making sure who ever was around her was comfortable and having fun. Margies love will forever shine through her children/ grandchildren's eyes, never ever to be forgotten. Margie was lovingly greeted by her mom and dad, other loved ones who have gone before her and lastly her very much missed sister Karen who all now stand beside Jesus. You have amazing memories to last forever but may I say, please surround your self with family and great friends long after Margie is laid to rest. I am so very sorry for your greatest loss. I will continually pray for you all and light a candle at the alter at my church as I do for my best friend Karen Le drew. No question Margie left this earth into eternal love and peace. I wish you all much love and peace. Very sincerely, Anne Marie Quirk. Fly so high my friend! Thank you for bringing so much joy into so many lives
From:  Anne Marie Quirk