New Waterford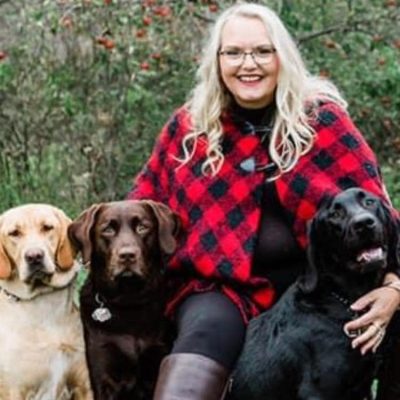 It is with profound sadness that we, the family announce the sudden passing of Tammy Elaine Collins on Friday, June 16, 2023. Tammy passed early Friday morning in her home in New Waterford.
Tammy is survived by her loving children, Amanda Drury and Ryan Drury; parents, Isabelle and Leonard Smith; brother, Shawn Collins; as well her fur children and most important things in her life, Duke, Hunter, and Remi.
Tammy was predeceased by her spouse, Richard Douglas Bourre; biological father, Leonard Collins, and brother, Richard Collins.
Tammy had a passion for culinary and was an accomplished Red Seal Chef. Most of her career was spent cooking in long term care and hospital settings where she made many lifelong friends. She loved catering events, especially weddings and other parties. She devoted a large amount of her free time volunteering for such things like, Christmas cheer and other charities. Tammy had the kindest soul and a huge heart; she was always taking care of others. Tammy loved entertaining and being with her family and friends, her attitude was always "The More the Merrier." Her kindness was overwhelming and her smile and positive outlook on life was infectious. Her smile and laugh could light up any room. Tammy enjoyed so many things, her zest for life was something to be inspired. She loved to travel, fish, ride the motorcycle either on her own or on the back of ricks. No matter what her mood, she was always dancing around the house and singing.
Tammy was incredibly courageous; she faced every obstacle with grace and determination all while keeping a huge smile on her beautiful face.
Tammy has now joined the love of her life to rest in peace and forever slow dance with him in heaven. She will be missed but her memory will forever live on.
There will be no visitation or service at this time.
Donations in memory of Tammy may be made to a charity of one's choice.
Funeral arrangements are entrusted to the care and direction of Pier Community Funeral Home.
Online condolences can be forwarded to the family at www.pierfuneralhome.com.

Online Condolences
My heart is breaking over the news of Tammy's death. My condolences go out to all her family. Just wish I could be with you all today.
RIP Tammy
From:  Aunt Mary Leudy