Whitney Pier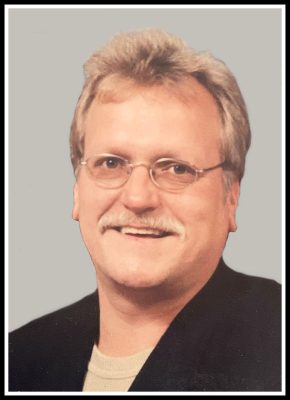 It is with heavy hearts that we, the family, regret to announce the sudden passing of Alan Stanley Chalupa, age 62, on Tuesday, November 22, 2022, at home surrounded by his pack.
Born on April 10, 1960, Alan was the son of the late Ludwig and Mary (Chmiel) Chalupa.
Alan was born and raised in Whitney Pier where he also worked as a letter carrier for Canada Post before retiring. A devoted New York Ranger fan, Alan grew up playing road hockey on Ferris Street with an outstanding group of guys. He loved to golf, play darts and spend time down at Polar Bear beach with family and friends, especially his best friend and brother, Laddie. Many nights were spent sharing laughs and listening to Elvis and country music. Alan's passion for his animals and animals in general was unsurpassed and they will miss him dearly, as will all who knew and loved him.
Alan is survived by his daughter, Crystal Gouthro (Barry Brown) and granddaughter, Janaya Gallant, his pride and joy, along with close friend, Candis Cullen.
Besides his parents, Alan was predeceased by his brothers, Laddie, Terry, Leonard and sister, Bernice.
The family will gather in private to celebrate the life of Alan Chalupa.
Donations in memory of Alan may be made to the Cancer Patient Care Fund of Cape Breton or the SPCA.
Funeral arrangements are entrusted to the care and direction of Pier Community Funeral Home.

Online Condolences
So sorry for the loss of your Father and grandfather, yes he loved his 3 dogs and brought them to visit us with Candice…
From:  Margaret Campbell
Condolences from my family to yours.
Sorry for your loss
From:  Robert Poulain
Truly a SAD day in the pier and the old neighborhood of Ferris st.
Where we as Kids gather for many days and early night playing Road Hockey.🏒🥅
Until the pole lights came on.😱
Alan was our team Captain and the motivation and inspiration that led us to play hockey so long in our younger years.
As like most families in the neighborhood they were strong and hard working people.
There hearts are filled with LOVE and the true meaning of Family.
The chalupa family was definitely the true example of community and Family.
I knew the entire family and may I say they made you feel like a part of their Family.
My Deepest condolences and Heartfelt Prayers go out to the Chalupa Family and relatives.
Until we meet again my Old Friend.
R.I.P🙏
From:  Dave Siwak
We are saddened to hear of the passing of our dear friend Allan, our sincere condolences are with the family at this sad time, R.I.P. old friend
From:  Francis and Darlene Rozicki
Our deepest sympathies, Crystal and to your family for the loss of your Dad. Leo enjoyed his recent visits with Alan. They shared memories, told stories and had some laughs. We will always remember him fondly. May he rest in peace.
From:  Leo and Angela Krszwda