South Bar/Kingston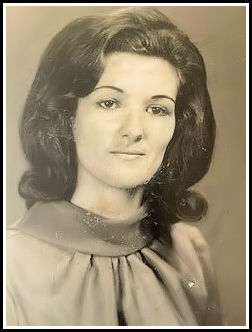 The family of the late Della Rose Cameron, regret to announce her passing on Saturday, June 4, 2022, at the Valley Regional Hospital, Kentville.
Born on December 24, 1945, in L'Ardoise, Della was the adopted daughter of the late John Joseph and Emily (Digou) MacIsaac.
Della loved to watch the Toronto Maple Leafs try and win the cup. She loved time spent with her grandkids, as they were the light of her life. Della was more than an avid fan of Tim Hortons…no exaggeration…she lived for her medium double doubles!!! She will be missed by all who knew her.
Della is survived by daughters, Shelly and Faye; grandkids, Paige, Brooke, Bree, Wyatt, River, Joey, Darren and Greg; brothers, Raymond, Donnie (Janette), Greg (Jenny), Johnny (Janet), and from the Bona family, Ronald, Ivan, Claire and Alice.
Besides her parents, Della was predeceased by husband, Robert G. Ross and her birth parents, Patrick and Eva May Bona.
There will be no visitation for the late Della Rose Cameron. Memorial Mass will be celebrated on Saturday, June 11, 2022, at 10 a.m. in Holy Redeemer Church, Whitney Pier with Fr. Paul Murphy officiating. Following the Mass there will be a reception at the funeral home. Interment will be in St. Alphonsus Cemetery, Victoria Mines.
Donations in memory of Della Rose may be made to a charity of one's choice.
Funeral arrangements are entrusted to the care and direction of Pier Community Funeral Home.

Online Condolences
I