Sydney River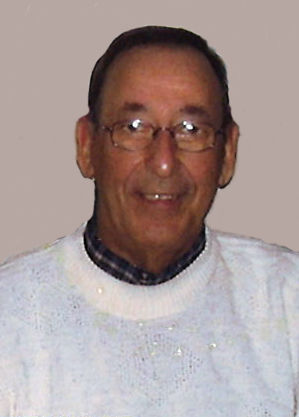 It is with deep sadness that we, the family announce the peaceful passing of Gordon Buckland in the palliative care unit of the Cape Breton Regional Hospital, Sydney on Wednesday, December 1, 2021, at the age of 79.
Born in Sydney, Gordon was the son to the late Louis and Helen Buckland.
Gordon had an enjoyable and fulfilling teaching career for 32 years and always looked forward to his students yearly Christmas pageant. He was a 4th degree member of Knights of Columbus and an usher for 50 years at Our Lady of Fatima church. Gordon's fondest memories include skating, going to bingo with his sister, Theresa and camping in the Cape Breton highlands. His home was a welcoming place and he always greeted people with a warm hug and a hearty laugh. Gordon will be missed by all who knew him.
Gordon is survived by his brother, Vince (Diane), as well as many nieces and nephews.
Besides his parents, Gordon was predeceased by brothers, Stephen, William, Louis and sisters, Theresa, and Louise (in infancy).
There will be no visitation for the late Gordon Buckland. Memorial Mass will be celebrated on Tuesday, December 7, 2021, at 11 a.m. in Our Lady of Fatima Church, Sydney River with Fr. Patrick O'Neill officiating. Interment will take place in Resurrection Cemetery, Sydney Forks.
Covid protocols will be in place for the Mass and committal.
Donations in memory of Gordon may be made to the Lung Association of Nova Scotia.
Funeral arrangements are entrusted to the care and direction of Pier Community Funeral Home.

Online Condolences
from all the Chappell family, long-time next door neighbours to Gordie, i express our sadness to all who love him. Gordie was an affable and kind neighbour, with a big and easy laugh. he, and his parents, were a special part of life in the woodlawn drive community.
From:  Wendy Chappell
Our sincere condolences to Vincent his twin brother and the family of Gordie. He was a warm and caring person that once you knew him you instantly liked him. My sister Joan often speaks of him and his mom and all the outings to at Nelga beach with our dear Aunt Helen. May he rest in peace. Fondly remembered by me his cousin Sharon and all the children of his late uncle Hartley Buckland.                                                                  From:  Sharon Buckland
My condolences to the Buckland family on Gordon's passing. Always the gentleman, Gordon was a pleasure to be around.                                                                                                                                            From:  Joe Black
Went to school with Gordie and a great guy. Rest in peace.                                                                                                                                                                                                                                                      From:  Ray MacCormack
To the Family,
Gordie will be sadly missed, may he eternally rest in peace with our heavenly father, God Bless and have mercy on him, Amen!                                                                                                                                      From:  Dan & Nancy Smith
I am so sorry to hear of Gordie's .passing. He was always welcoming wherever you met him. I shared many drinks and laughs with him. He'll be surely missed .My condolences to his remaining family.                  From:  Marie Muise
So sorry to read of Gordie's passing !
He was always so friendly and made time for a chat whenever we would meet . Rest in Peace Gordie.                                                                                                                                                                            From:  Reg O'Neill
So sorry to hear about the passing of Gordie. We raised our family on the same street, Woodlawn Drive, and have known Gordie for many years. He taught with my brother Allan MacDougall for many years and he was a great neighbor to us. Always great to our 4 children who delivered the post to him. They were all so sad to hear this news. One even spoke about all the quarters and Werthers candy he gave hm. He was a true gentleman and a very kind person!!! He will definitely be missed!!!                                                                                                                                                                                                                                      From:  Stella MacDonald
We send sincere condolences to Vince, Diane and the Buckland family. Gordie was indeed a very nice man and it was such a pleasure to know him. May he Rest In Peace. God Bless you!                                    From:  Dennis & Pauline MacLellan
Very sorry to hear of Gordie 's passing
I knew him as a very caring and capable teacher
No matter what the day or circumstances Gordie could put a smile on your face
That's a quality more of us should have
Condolences to the family                                                                                                                                                                                                                                                                                                     From:  John Walker
Dear Vince and family,
We are saddened to learn of Gordon's passing, and to learn of the passing of your other brothers and sister. I have many wonderful memories of times spent together when we were young, especially Kendall St. Our sincere sympathy and condolences to you and yours.
May he rest in peace.
Sincerely,
Kevin and Therese MacDonald                                                                                                                                                                                                                                                                                             From:  Kevin MacDonald
Courtney and I are sad to hear of the passing of dear Gordie.
We met Gordie as he was a camping neighbour during many summers in Ingonish. He was such a kind man. All the kids would watch movies in Gordie's trailer for hours while Gordie sat around the fire with the adults. He made sure they were well-fed with lots of snacks… as much as they wanted.
Gordie would welcome us with a wide smile and wonderful laugh. He always offered us a cold refreshment which he would immediately open and hand to us before we even answered. Too funny.!
He was a lovely man.
We still bring up his name each summer, all these years later, to see if anyone knows how he is doing. Each summer we still laugh and reminisce of the years gone by with dear Gordie. They were truly the best years.
We would cringe when he and Theresa would travel through the Cape Breton Highlands moose-filled terrain at night to return from playing bingo. We can't believe they never hit a moose as in those days the moose were all over the roads at night.
Gordie left a long-lasting and extremely positive mark on our lives and those young children who he would open his trailer to.
We only knew Gordie from those few weeks each summer and we feel very sad about his passing. We can imagine he had that same effect on all his students, family and all who have had the extreme pleasure of knowing him.
Our sincere condolences to his family and friends.
Janis and Courtney Greene, Dartmouth                                                                                                                                                                                                                                                                                From:  Janis Greene.