Sydney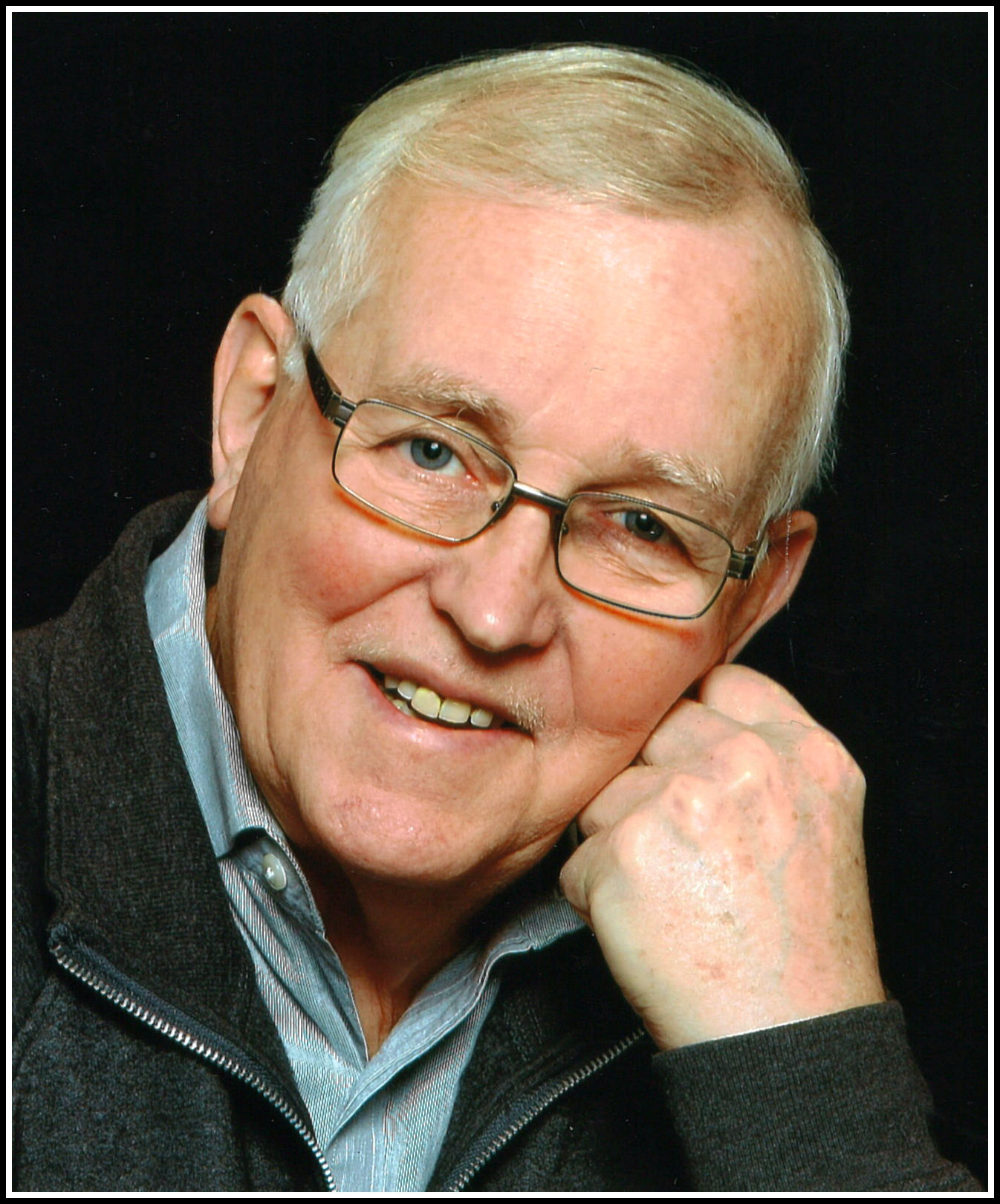 It is with heavy hearts and a profound sadness that the family of John Patrick Murphy announce his peaceful passing on Saturday, November 20, 2021, at home in Sydney.
Born on March 30, 1948, in Sydney, John was the son of the late Thomas and Joyce (Hooper) Murphy.
John will be forever missed by his wife and soulmate of 53 years, Dorothy (Mombourquette); children, Wendy (John) Ferguson, John Pat (Ann) Murphy and Tara (Darryl) MacMullin; grandchildren, whom he adored, Devon, Liam, Ryan, Ella, and Madison; siblings, Brian (Sharon), Tommy (Trida), Derrick (Norma), Danny, Carol (Tony), Sandra (John), Maurina (Bert) and Elaine; as well as many loving friends, nieces and nephews.
Besides his parents, John was predeceased by his in-laws, Neil and Mary Ellen Mombourquette and godson and nephew, Derrick Lewis.
John worked at Sydney Steel in the Open-Hearth department for many years before moving to the sales department which gave him the opportunity to travel the world. John was a spiritual man and his great faith led him to become involved in Holy Redeemer Parish which gave him great pride. John was proud to have served on the board of directors at Cape Breton Credit Union for 50 years. He loved his time spent with his breakfast buddies and many gatherings with friends and family which were both incredibly meaningful to him.
John had a great interest in world events, politics, taxes and sports. He was a diehard fan of the Toronto Maple Leafs, Pittsburgh Steelers and the New York Yankees. He was extremely well versed in all and would happily debate his opinions, views, and theories with anyone willing to take on his challenge. He was also a handyman who had a tool for every occasion and took great pride in sharing his knowledge with family as he helped them build their fences and shingle their roofs.
John had a way of making every person feel special and always put the needs of others before his own. His legacy, although simple, is magnanimous in its power and value – love family above all else. John had a deep faith in God, was a pillar of strength during any situation, and a faithful, loyal husband, father and friend. He will be missed, but his everlasting presence will bless generations to come as we doggedly continue to live his legacy.
Special thanks for the wonderful care by Dr. Farokh Buhariwalla, CB Cancer Centre, Palliative Care and VON that was given to John in his time of need.
Visitation for the late John Patrick Murphy will be held at the Pier Community Funeral Home, Whitney Pier, 1092 Victoria Rd. (entrance on Church Street) from 3-8 p.m. on Thursday, November 25, 2021. Memorial Mass will be celebrated in Holy Redeemer Church, Whitney Pier at 10 a.m. on Friday, November 26, 2021, with Fr. Paul Murphy officiating. Interment will take place in Resurrection Cemetery, Sydney Forks. Covid protocols will be practiced at the church and cemetery and for those unable to attend, live streaming will be available on Holy Redeemer's Facebook page.
Click Here:  Face Book at Holy Redeemer
Donations in memory of John may be made to Holy Redeemer Building Fund or a charity of choice.
Funeral arrangements are entrusted to the care and direction of Pier Community Funeral Home.
"A golden heart stopped beating, Hard working hands at rest, It broke our hearts to see you go, God only takes the best."

Online Condolences
To Brian, Tommy, Danny and the entire Murphy Family, Friends and Relatives                                                                                                                                                                                                                   Please accept our most sincere condolences on the passing of John. May his soul eternally rest in peace in the loving mercy of our heavenly father. God Bless your family and his. May you have fond memories as you celebrate a life well lived. God Bless you all, you are in our thoughts and prayers.                                                                                                                                                                                                              From:  Dan & Nancy Smith
Dorothy and family, please accept my sincere condolences on John's passing.                                                                                                                                                                                                                  From:  Joe Black
So sorry to hear of Johns passing, thoughts and prayers are with you and your family                                                                                                                                                                                                       From:  Darlene Muise
Dorothy, Wendy, Tara and John Pat and families, sending my heartfelt condolences and prayers to you all at this very difficult time. May he RIP 🙏 🙏                                                                                                From:  Bonnie MacNeil
Our Deepest Condolences to all of John's Family. He was such a kind and gentle man. Thinking of you during this incredibly sad & difficult time. Hugs my Friends ❤  From:  Carleen & Jim Candelora
Dorothy and the Murphy Family,
I was saddened to read of John's passing. I always enjoyed our conversations (often regarding our days growing up on French Street) whenever our paths would cross. My thoughts and prayers are with you at this difficult time.                                                                                                                                                                From:  Chuck Drohan
So sorry for your loss, I hope that with the help of family, friends and all your good memories of John help to bring you some comfort during this difficult time. He was a true gentleman and will surely be miss by all that were lucky enough to have know him. RIP                                                                                                                  From:  Linda Thompson
Dear Murphy Family:
Please accept our sincere condolences on the passing of your loved one. Our thoughts and prayers are with you all.
Tara… sending a hug, thinking of you.                                                                                                                                                                                                          From:  Mary and Dave French
So sorry to hear of John's passing. We have fond Sysco memories of Dorothy and John.
From:  Pearl MacInnis
Condolences and Prayers. Dorothy and family we are sorry for your loss.
From:  Dorothy Dingwall Mombourquette and Susan (Dingwall) Shorrocks
Sending Sympathy to you Dorothy,, and your Family at this sad time..God Bless….
From:  Sheila Buffett
Dear Wendy and family,
We were so saddened to hear of your Dad's passing. We so enjoyed his company whenever we visited Cape Breton. His intellect, wit and wonderful nature always came shining through whenever you were in his presence. We wish you all peace, comfort and the everlasting joy that your Dad has left behind.
God bless,
George, Susan, David, Thomas and Sam
Ottawa, ON
George Thorne
Condolence Message Dorothy, Wendy, and families, so sorry to hear of your husband/dad's passing, our thoughts and prayers are with each and everyone of you.
From:   Jackie Matthews
Sending our sincere sympathy to you Dorothy & family on your loss of John. Good friend ..&LOTS of fun at parties..
From:  Charlie & Alice Burke. Innisfail Alberta
I am so sorry for your loss Dorothy. Thinking about you guys at this difficult time
From:  Trina Peters
To The Murphy Family:
Our sincere condolences on Johnny's passing. I knew you both for such a long time before you married & John from Sysco. John was a remarkable gentleman whom I respected for his honesty and dedication to all he did! God Bless you all at this time!
From:  Gary & Paula Kennedy
Dear Tara, Evie and I were saddened by the news of your fathers passing. Our thoughts and prayers go out to you and your family. May God bless you all.
From:  Paul K Keigan
My Condolence to all sorry for your lose.                                                                                                                                                                                                                                                                              From:  David  Kent Mombourquette
Dorothy, I am so sorry for your loss of John, You are in my thoughts and prayers. God Bless you and your family. ❣                                                                                                                                                            From:  Lynn McPherson
Dear Dorothy and Family. I am so sorry to hear of John's death. He was a beautiful person and a very special member of Sysco's management team. He loved to travel and enjoy the wines of many different countries he visited while selling our products. I send my condolence to you and your family and our prayers as well. If there is anything I can do to help you please contact me.
Sincerely Don Coleman
Sincere condolences Dorothy and family on John's passing. I remember Mom telling us how good John was to drive her home from church. May he RIP.                                                                                            From:  Marva Young Handspiker