Northside East Bay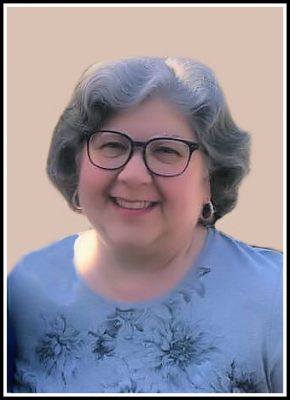 It is with broken hearts that we announce the passing of our beautiful wife, mother and grandmother, Deborah Ann (Kaiser) Murphy, who passed away on Wednesday, August 11, 2021 at the Cape Breton Regional Hospital, Sydney, after a short battle with cancer.
Born March 21, 1959, Debbie was the beloved daughter of the late Ralph and Ruth (Rudderham) Kaiser.
Debbie grew up in Sydney River, she attended Riverview Rural High School where she met the love of her life and best friend, Sheldon 'Shelly'. They would later marry and build a life in Northside East Bay and raise their two children, Ryan and Jeanine. Debbie was employed in the banking sector at both the Central Guaranty Trust Company and Toronto Dominion for years, where she made lifelong friends, until she left to work in the family business, Kaiser's Locksmith, until she happily retired in 2019.
Debbie loved life, spending time with family and friends and the outdoors. Many happy memories were made during the many summers spent camping at Broad Cove in Ingonish with family and friends. In later years, summers were spent relaxing around the pool with the grandkids with the odd road trip thrown in.
Debbie is survived by her husband, Shelly; daughter, Jeanine; son, Ryan (Camilla); her pride and joy, three grandsons, Alexander, Logan and Oliver; two fur babies, Brinny and Ozzy; brother, Gary (Dorothy) Kaiser; sisters-in-law, Anne Marie (Billy Quinn), Jane (Paul Wukitsch); brothers-in-law, Terry (Phyllis), Adrian (Brenda), Barry (Doreen), Bruce (Peter), Kevin (Regina), Fr. Paul Murphy and Gordie (Doreen); as well as sisters-in-law, Florence Anne, Betty and Joanna Benoit; along with many loved nieces, nephews and many great friends.
Besides her parents, Debbie was predeceased by her in-laws, James Francis and Evelyn (Keough) Murphy; brothers-in-law, Blair, Jimmy and sister-in-law, Darlene.
A special thanks to Anne Marie and Jane for their continuous support and care for Debbie during her battle. Also many thanks to the CBRH Palliative Care unit and Cancer Center, as well as the VON and Red Cross.
There will be no visitation for the late Debbie Murphy. Memorial Service will be celebrated on Sunday, August 15, 2021 at 2 p.m. in Holy Redeemer Church, Whitney Pier with Fr. Paul Murphy officiating. Private family interment at a later date. Covid protocols will be practiced at the service and for those unable to attend, Live Streaming will be available on Holy Redeemer's Facebook page.
In lieu of flowers, donations in memory of Debbie can be made to Hospice Palliative Care of Cape Breton County, the Cape Breton Cancer Care Fund, VON or Red Cross.
Funeral arrangements are entrusted to the care and direction of Pier Community Funeral Home.

Online Condolences
Father Paul Murphy; Our sincere condolences on the passing of your sister-in-law, our prayers are with all of you at this sad time
From:  James & Shirley Grant , 11148 Highway 4, Linwood, Antigonish Co.
Gary: Debbie was such a vibrant person. We had some good laughs over the years.
From:  Louis Short
Dear Shelly, Jeannie, Ryan and all of your extended family, we are so very sorry for your loss. Debbie was such a lovely person, gentle and kind. She is sure to have a loving welcome to her heavenly home. We are holding you all in our hearts, our thoughts and prayers. God bless you all! Love, hugs and prayers, Viola & Ivan
From:  Viola and Ivan Doncaster
Sincere condolences on your loss of Debbie. So very sorry.
From:  Lynn Hussey
So sorry to hear about her passing she was a very nice person the Lord is my shepherd I shall not want
From:  Kym Mac Leod
Our deepest condolences to family and friends on your great loss.
From:  Bert and Maurina Lewis
We are so sorry to hear of your loss. Debbie was a lovely person and will be deeply missed. Our thoughts and prayers are with you all at this difficult time. Shawn and Colleen Cassidy
From:  Shawn Michael Cassidy
Debbie was a beautiful person and I was so sad to hear this news today….hold onto your beautiful memories as they will help you through this difficult time…my sincere condolences to all the family.
From:  Julie Hickey
Dorothy and family, I am very sorry to hear of your loss. Thoughts are with you during this most difficult time.
From:  Kelly Baldwin
So sorry to hear about Debbie…a beautiful person and always so pleasant…it was a pleasure to be in her company. Thoughts and prayers going out to all family at this time.
From:  Doug and Bernadette Confiant
So sorry to read of your passing, our condolences to your family
From:  James MacNeil
Sorry for your loss. I worked with Debbie at Central and she was always smiling. I hadn't seen her for awhile.. We usually met at the grocery store and never changed.
From:  Brenda Morrison
Shelly, Jeanine; Ryan and family, I was shocked and saddened to hear of Debbie.s passing, please accept my heartfelt condolences, thoughts and prayers are with you all at this difficult time, may she RIP
From:  Anne Sullivan
May loving memories of Debbie bring you & the family some comfort at this time.
Love, peace & hugs from Ed & Jenny Gillis
From:  Jenny Gillis
Condolences on the loss of Deborah Anne.
Sending good thoughts and prayers to the Kaiser-Murphy families and especially to Barry and Doreen, my neighbors.
From:  Valerie McKinnon
Dear Shelly and family. We are so very saddened to hear of Debbie's passing. I am so sorry I didn't respond sooner as I just found out about this tragic event recently. As children, it was always so wonderful to get together on our visits from Ontario. I remember her laughter and wonderful smile. Debbie brought joy to everyone around her. My heart and prayers go out to you and your family, Shelly. Debbie will be missed.
From:  Judy (Rudderham) Redmond