East Bay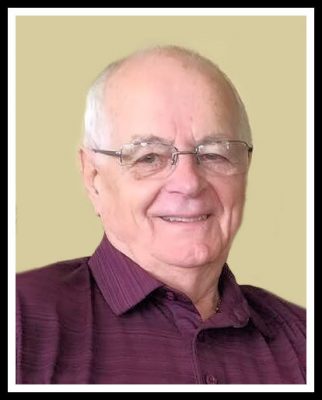 It is with great sadness that we announce the passing of our beloved father and husband, Donald Vincent Fewer, Age 83, on Wednesday, May 5, 2021 in Sydney after a nine-year battle with cancer.
Born on Dec 25, 1937, Donnie was the son of the late Edward and Eliza Fewer of Whitney Pier.
Donnie was a graduate of St. Francis Xavier University holding the degrees of Bachelor of Arts and Masters of Education. Upon graduation from St. F.X., Donnie was employed by the city of Sydney as a teacher. During this time, he held several positions of leadership within the teacher's union including President of the Sydney Local, NSTU. He was also the first elected member of the Sydney School Board where he served as chairman.
Donnie joined Xavier Junior College as Registrar and was later named the first Dean of Student Services at the University College of Cape Breton. He was instrumental in the creation of several university governance policies and the building of the inaugural on-campus student residences. His leadership as part of the university executive team helped shape CBU into the university it is today. He retired from the University in 1994.
Donnie was a proud 'Pier Boy' who loved living out his retirement with his 'Town Girl', Leona, in East Bay. He was a man of deep faith and was an active member of St. Mary's Parish in East Bay.
He will be lovingly remembered by his wife of 61 years, Leona; children, Kevin, Karen (Alan) Patterson, Elaine (Mike) Melanek and Paul (Jill). He was immensely proud and will be forever missed by his six grandchildren, Sean, Laura, Samantha, Melissa, Scott and Nicholas. Donnie is also survived by his sister, Eileen (Cook); her daughter, Margie Alteen; brother, Murray; sister-in-law, Janet (John) McCarthy and brother-in-law, Donnie (Judy) Abbass.
In addition to his parents Donnie was predeceased by siblings, Winnifred, Margaret and Bill; in-laws, John and Josie Abbass and daughter-in-law, Susan.
Due to COVID restrictions there will be no visitation for the late Donald Fewer. A private family Memorial Mass will be celebrated at St. Mary's Church, East Bay with Fr. Anthony O'Connor officiating. Interment will take place in Resurrection Cemetery, Sydney Forks.
Special thanks to Dr. Greg Myatt and Janice for their many years of care and support of Donnie in his time of need.
Donations in memory of Donnie may be made to the Canadian Cancer Society, Movember Foundation or Hospice Palliative Care Society of Cape Breton County.
Funeral arrangements are entrusted to the care and direction of Pier Community Funeral Home.

Online Condolences
Our condolences to the family.
From:  John Shannon
It was with sadness that I read this morning that Mr. Fewer passed away. In the field of education it is always our hope that we leave something of value behind. 43 years ago when Mr. Fewer was the Saint Francis Xavier University Registrar at Sydney campus, the support and encouragement he provided to me changed the course of my life. Being the first in my family to attend university, I was hesitant in making such a decision—fear of not succeeding. Without an appointment, I dropped by the campus and asked to talk to someone about my desire to attend university. I wanted to be a teacher. Mr. Fewer took the time to meet with me and together we set some academic goals for the last semester of my grade 12 year. He encouraged me to follow my dreams. In June when I met my academic goals, I returned to the campus to share my accomplishment and right there and then he verbally excepted my application for entrance to university. It was one of the most exciting days of my life. Now, many years later I continue to set and achieve goals, both as a teacher and as a lifelong learner. His work lives on.
From:  Sharon (Darroch) Morrison
Fewer Family
So sorry to read of Donald passing my Prayers & thoughts are with you may God Bless you all
From:  Ada Hagen
I am very sorry to read of Donnie's death. He was registrar when I started at Xavier College and then a parishioner when I was in St. Theresa Parish. Then also a "summer" connection through Ben Eoin and Big Pond. In all of these he was an extremely fine and good person. My prayers and support are with you!
From:  Fr. Tom MacNeil
So sad to hear….My thoughts and prayers are with the family at this sad time.
From:  Kay Vieara
Sad to hear of Donnie's passing. He was a true gentleman and a competent university administrator. He had numerous and valuable skills in committee and displayed great honesty representing the university. Students thought highly of his advice. I enjoyed our many conversations and interactions over coffee. Deep condolences to his family and his wife Leona. Jim Guy
From:  James Guy
Leona , please accept my heart felt condolence on the passing of your beloved Donnie , I had the great pleasure of knowing Mr. Fewer as my teacher at Sheriff Jr. High and then later as my professor at Xavier Jr. College and later again as Donnie a friend in East Bay. I know that he will be sorely missed as a family member as well as a community member.
From:  Bob Cox
Leona and Family,
We were saddened to read of Donnie's passing. He was a fine person who touched a lot of lives. Our condolences on your loss.
From:  Chuck & Pat Drohan
Our sincere condolences to Leona, the children and grandchildren. Donnie was a great neighbor and friend and will be dearly missed. May he rest in peace.
From:  Lawrence & Marilyn O'Callaghan
Leona & Family:  My thoughts and prayers are with you and your family. I worked with Donnie at the University.
From:  Mary Neville
Leona and family. Sincere condolences. Our thoughts and prayers are with you at this most difficult time.
From:  Sandy and Agnes Scott
I'm so sorry to learn of Don's passing. I knew and worked with him for many years going back to the 1960s and he was not only a lovely guy but an essential figure in the then small administrative staff. He was also a wise advisor who made a very significant contribution to the evolution and management of CBU. I enjoyed many discussions with him and greatly appreciated his friendship.
From:  Brian Tennyson
My deepest sympathy to my aunt and nieces and nephew.
Uncle Donnie was a great man and very well respected
He will not be forgotten
So Donnie Rest In Peace
From:  Edward Fewer
To the Fewer family my thoughts and prayers are with you at this difficult time. Donnie was a true gentlemen and a great person. I haven't seen him in years but remember dealing with your parents at the grocery store many years ago.
From:  Carron Coleman
Sending my sincerest condolences to Donnie's family. I worked with him for seven years in his role here at CBU as the Dean of Student Services and Executive Director, Human Resources. I will always remember him fondly as a true gentleman.
From:  Anita Morrison
Dear Leona and family, We continue to hold you all in our hearts, our thoughts and prayers as you journey forward. Donnie was such a kind gentleman and a blessing to so very many people throughout his lifetime. His presence is and will continue to be missed among us, especially here in East Bay. His loving spirit will remain with you always, though heaven has welcomed him to his eternal home. May he Rest In Peace! Love, hugs and prayers.
From:  Viola and Ivan Doncaster
To Karen and your family, my condolences on the loss of your father. Although I did not know your father, I often saw him and your mother at Mass in East Bay. May your memories bring you solace.
God Bless
From:  Allan and Theresa (MacInnis) Morley
Dear Judy, Donnie, Leona and family,
Kindly accept my sincere sympathy on the passing of your beloved brother, brother-in-law , husband and father/grandfather, Donnie. Donnie was a great mentor as registrar at "little X" and always a true gentleman. His love and adoration for his family was greatly admired . Sending hugs -Lynda MacDonald-Ben Eoin
From:  Lynda MacDonald