Whitney Pier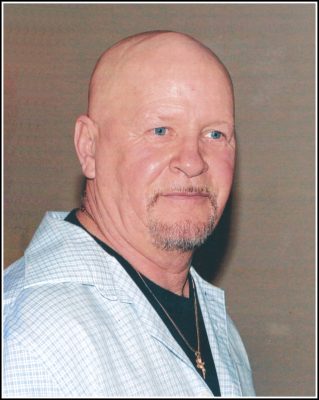 It is with heavy hearts that we, the family, announce the passing of Robert 'Muck' Tucker on Wednesday, March 3, 2021 at the Cape Breton Regional Hospital in Sydney.
Born on February 24, 1953 in Sydney, Robert was the son of the late Robert Sr. and Eileen (Christie) Tucker.
Robert worked hard all his life, from driving for Hostess to his last job doing siding with his friend, George. He was a people person to say the least. Everyone knew Rob, and he knew everyone. Rob was always there to lend a helping hand. He loved fishing, hunting, and was known to show up in full costume and making people laugh. Rob also enjoyed hanging out with is buddies at Robins and was a member the Branch 138 Ashby Legion.
Robert leaves behind the love of his life for 21 years, Diane Morrison; his children, Melvin (Kim) and LeeAnne (Drew); the mother of his children, Darlene; stepchildren, Tanya (Dale), Dennis and Nicholas (Ashley); grandchildren, Joshua (Morgan), Britney and Josie Rey; great-grandson, Jacob; sisters, Carol, Sharon, Darlene (Harold), Lillian (Brian), Donna and Kelly (Kenny); brothers, Johnny (Sharron), Kenny (Darlene) and Peter; sisters-in-law, Kay, Jeanette and Cindy; numerous nieces and nephews; as well as his fur babies, Taylor and Missy.
Besides his parents Robert was predeceased by his nephew, Cameron MacLeod.
We, the family of Robert Tucker, would like to thank the staff of Palliative Care and VON for the wonderful care he received in his time of need.
Cremation has taken place. Visitation and memorial service to celebrate the life of Robert Tucker will be held at Pier Community Funeral Home, 1092 Victoria Rd. (entrance on Church St.) Whitney Pier on Sunday, March 7, 2021. A gathering of family and friends will take place from 2 to 3 p.m. with the memorial service to follow at 3 p.m. in the All Faith Chapel with Fr. Paul Murphy officiating. Private family interment will take place at a later date. Due to COVID-19 restrictions, masks and social distancing will be in place. For those unable to attend the service, it will be live streamed.
In lieu of flowers, memorial donations in memory of Robert, may be made to the Cancer Patient Care Fund at the Cape Breton Regional Hospital.
Funeral arrangements are entrusted to the care and direction of Pier Community Funeral Home.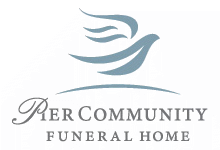 Online Condolences
Please except me condolences to the family of Muck, he'll be missed for sure. I grew up with Muck he was a great guy and friend. We had a lot of laughs and drinks over the years . Very sad to hear of his passing, He's in my thoughts and prayers, and I'll miss his crazy sense of humor, funny guy. Wish I could have spent more time around him
I'm now in Halifax for over 30 years, but never forgot him and never will!! Always great friends RIP old buddy
From:  Bubba Pino/ formerly for Kyte's Hill / Grand Lake Road
Sending our sincere condolences on your great loss
From:  Tiger and Linda Cusack
Darlene and family, so very sorry to hear of your brother's passing.
May he Rest In Peace.
From:  Helen Boutilier
Diane sorry for your loss he was a great guy may he RIP
From:  Leonard Axworthy
Sending our deepest condolences to the family, from the staff of D'Addario's Pizza
From:  Frank D'Addario
So sorry Josh for the loss of your Grandfather..Sorry your going through this again..
My condolences to the Family..Sending healing prayers to all..
From:  Auntie Kathy & Uncle Vince
To Melvin, Leeanne and the entire family of Muck, please accept our sincere condolences on your recent loss. May you find comfort knowing he has been reunited with his parents and nephew. Sending our love,
From:  Wendy Walker & Dave Martell

Tucker and I worked together for many tears at hostess. We both worked the northside, he spent many lunch hours at my home so my family got to know him quite well, company road trips to Halifax led to many good times and laughs. I am proud to have called him a friend. He was certainly one of the good guys. I extend our deepest sympathies to his family and friends
From:  Ernie and Carolyn Brown
So sorry for your loss. You all are in my thoughts and prayers.
From:  Holly Matthews
Sorry to hear of Tuckers passing he was a good guy. I always enjoyed having a chat with him
From:  Gerald and Karen Pino
Muck was a great person who was always there.to say hi and talk about the good times. He loved cars and was a special friend.
From:  Wally Krszwda 'Shifty'
Sorry to hear of my ole buddy's passing. Condolences to all his family and friends. Gonna miss that big smile and funny times with him. R.I.P. Muck
From:  Kenny MacPhee
My condolences to the family of Rob. He was a really nice man and I'm glad I got to know him.
My thoughts and prayers are with you during this difficult time.
From:  Helen Dorrington-Price
Kelly, Ken and family – sorry to hear about the death of your brother.
From:  Joan Dean
There are no words to say how much my heart is breaking for you all. He will never be forgotten ! I remember the Hostess days like they were yesterday. He was an amazing and loving father, friend and brother. Xoxoxo to you all!
From:  Lisa Bowman
I knew Robert through his association with my sister-in-law, Joyce Keating MacDonald. He was often present at our home in Coxheath and our bungalow on the Mira. Even after Robert and Joyce stopped hanging out together, Robert continued to always be friendly and receptive. He was ALWAYS interested in knowing how each member of our family was doing. He was always ready to help anyone. I got introduced to his partner Diane and always enjoyed meeting up with the 2 of them at various venues. Sincere sympathy- the earth has lost a gentle and kind soul!! Cheers to Robert from Francine!!
From:  Francine Pertus