Whitney Pier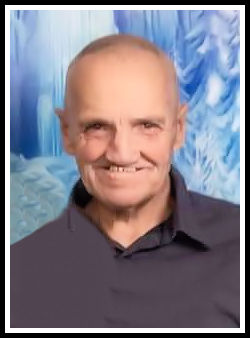 We the family, with broken hearts, regret to announce the sudden passing of Harold 'Harry' Stephen Harnum, age 64 years, on Sunday, January 31, 2021 as the result of tragic vehicle pedestrian accident in Sydney.
Born on January 30, 1957 in Sydney, Harry was the son of the late Harold and Mary (Porter) Harnum.
Harry is survived by his sister, Anne (Jeff) DeViller; little buddy and nephew, Riley Wadden, who enjoyed watching movies with and playing Xbox; nieces and nephews, Bernadette, Natasha (Stanley), Robert (Renae), Leo (Beth), Stephanie (Steven) and Byron; great nieces and nephews, Jeydon, Alijah, Isaiah, Lucas, Cooper and Nellie; brother, David (Donna); nephew, James (Martina), Sydney; niece, Brittany (Andrew), Ottawa; as well as a very close friend, Raymond Belbin and his extended family.
Harry had an amazing bond with his sister, Anne and loved his family whole heartedly. He was the kind of man that would give you the shirt off his back and look for nothing in return. Harry was an avid coin and stamp collector. He loved to go to the landfill site to collect scrap metal and bottles. Along the way he made many friends who he would share a coffee with or just stop to chat. Harry was a great man with a great sense of humor. A gentle quiet man that was always there to lend a hand without being asked. Harry has touched the lives of so many people over the years and we have all lost a great icon.
Besides his parents, Harry was predeceased by his wife, Anne Sollazzo and his life long best friend, Byron Harris Senior.
There will be no visitation. Memorial service to celebrate the life of Harry Harnum will be held at Pier Community Funeral Home, 1092 Victoria Rd. (entrance on Church St.), Whitney Pier on Saturday, February 6, 2021 at 2 p.m. with Rev. Sheldon Chant officiating. All Covid-19 protocols will be in effect.
Donations in memory of Harry may be made to the SPCA Cape Breton Branch.
Funeral arrangements are entrusted to the care and direction of Pier Community Funeral Home.
"Harry you will never be forgotten. Your spirit will live on in all of us. The memories we shared will last a lifetime."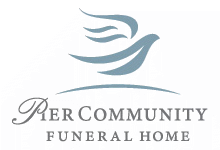 Online Condolences
So sorry for your loss Harry was a very kind and friendly person who always waved when he saw my CBRM truck go by. He would pass our shop every day with a smile no matter what type of weather. We'd look forward to seeing him. He will be sadly missed.
Wally Krszwda CBRM
From:  Wally Krszwda
Dear Anne and family members I send my condolences out to you on Harry's sudden passing ..I met Harry last year and I knew right away what a very special and kind man he truly was ..shared many a tea and coffee with him during cold winter days at or near Tim Horton's on Welton St. Such a hard worker and a gentle soul ..and Harry would hand me a few lucky clovers which I still have..one fond memory I have of him is over the summer he went to the dairy queen and bought me a close to 5.00$ ice cream .was so nice on a hot summer day. What can you say Harry was one of a kind and I will always remember his kindness and good nature. And it was a pleasure to have know him. And I will miss him very much . Harry will always be remembered and never forgotten. Such a bright light ..R.I.P Harry my good friend until we meet again
From:  Brian
Kenny and I wish to send our condolences to David and his family on the loss of his brother Harold. We are so sorry for your loss. Only time can mend a broken heart.
From:  Donna & Kenny Muise
Sorry to hear of Harry passing He spent many hours at my home with my late son Walt he was a great man we all love Him will keep Him & the family in our prayers
From:  Ada Hagen
RIP Harold. You are one of the kindest people that I have known in my lifetime. James & I are very sorry to hear of your passing. Condolences to your friends and family.
From:  Judith Florian
We are sorry to hear of the passing of Harry , Our Prayers are with you all at this difficult time ,
Love Cousins Pauline Bishop & Cyrilla Tremblett
From:  Audrey Pauline Bishop
Our deepest sympathy to the family our prayers are with you
From:  Mr and Mrs Carew
So sorry to hear this news. Harry was a friend from Sea Cadets many years ago. RIP.
From:  Phil Leadbeater
I didn't know your name for the many times I drove passed you in the various locations in Sydney. I gave you a wave and you always had a smile. My last encounter with you I had the opportunity to speak with you, I wish I had gotten a chance to speak with you sooner. RIP Harry.
From:  Liz