Sydney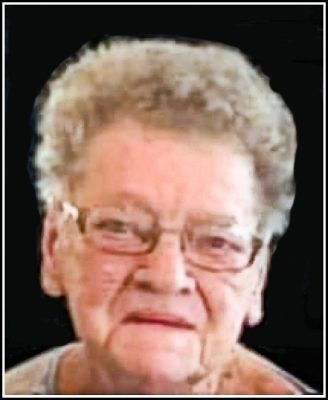 It is with great sadness that I have to announce the passing of my Mom, Mary Evelyn 'May' Breen, age 90, on Sunday, December 13, 2020 at the Cape Breton Regional Hospital, Palliative Care Unit, Sydney.
Born on September 29, 1930 in Sydney, Mary was the daughter of the late John and Sarah (King) Lush.
Mary enjoyed the great times she had at the Elks/Royal Purple Lodge where she learned her love for darts. She was an amazing sewer and had the pleasure of making many bridesmaid gowns and wedding dresses for many family members. She was especially known for her knitting and you were very lucky if you ended up with a baby set made by Mary. She also enjoyed going to bingo with friends, playing cards, but most of all she loved spending time with her family.
Mary is survived by her daughter, Shelly (Kenny) and Karen (Evan) O'Connell-MacNeil, who she considered a daughter; grandchildren, Kendall (Brett), Trent (Amber), Nicholas and Mitchell; very special niece, Wendy (Dave) MacPhail; very special nephew, Ricky (Mary) Breen. Ricky was young when his father died, Mom took him under her wings, and he was very important to her. She loved him like a son and he was like an older brother to me; sisters, Delores Penney, Pauline (Bud) Somers, Theresa Farrell and Margie Bethune; sisters-in-law, Elsie Lush, Gloria Lush, and Joan Lush; as well as many nieces and nephews.
Besides her parents, Mary was predeceased by her husband, Lloyd 'Coddie' Breen; sons, Sean, John and Robert; daughters, Raylene, Edna and Lynne; brothers, Percy, Jack and Bernie; sisters, Cecilia Oliver, Katherine Bartlett and Geraldine Stanwick; sisters-in-law, Evelyn (Charley) Burke, Clarice (Bill) Thorne, Bernice (Dusty) Rhodes, Pinky (Jim) Skinner, Edna (John) Breen; brothers-in-law, Raymond (Grace) Breen, Mervin in infancy and Emmet DesRoches.
I would like to extend a special thanks to the staff at CBRH 3B and Palliative Care Unit for the wonderful care of my Mom. They went above and beyond and were so good to her. Also, a special thank you to Dr. Myatt who over the many years has always made sure Mary had the best care possible.
Memorial service to celebrate the life of Mary Breen will be held at Pier Community Funeral Home, 1092 Victoria Rd. (entrance on Church St.), Whitney Pier on Friday, December 18, 2020 at 11 a.m. with Kevin Head officiating. Private interment will take place at a later date. Please respect social distancing, and please wear a mask.
Donations in memory of Mary, may be made to the Cystic Fibrosis Canada Foundation or a charity of one's choice.
Funeral arrangements are entrusted to the care and direction of Pier Community Funeral Home.
A live streaming link will be available during the service.
Not time, Not space…
Not even death…
will ever separate you
from your mother…
You carry her inside of you…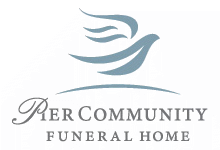 Online Condolences
Shelly and all of May's family our deepest sympathy, Rest in peace May.
From:  Mary (Colbert) and Joe Matheson