Sydney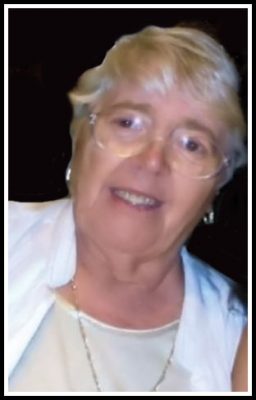 On a warm autumn day, Thursday, October 1, 2020, our Lord took a very special woman, Enid Gertrude Gosse (affectionately known as Oodles) who was a one-of-a-kind woman.
Born on July 11, 1930, in Sydney, Enid was the daughter of the late Dan and Myrtle (Lafford) MacNeil.
Enid is survived by her son, Bill; daughters-in-law, Kathy and Susan; grandchildren, Gordie III, Darren, Lorway (Christine), Ryan (Laura-Lee), Chandell (Dan), Meghan (Omar) and Daniel; many nieces, nephews, and great-grandchildren; as well as two other very special women, Brenda and Cecelia.
Besides her parents, Enid is predeceased by her husband, Gordon Sr.; sons, Lorway and Gordie Jr.; brothers, Bill 'Sonny', Currie, Bobby and sisters, Florence and Catherine 'Kay'.
Enid wore many different hats: mother, wife, grandmother, great-grandmother, aunt, sister, and dear friend. Enid, along with her best friend, Annie Laughlin, spent many summers at Holy Redeemer camp, where she cooked for children and loved to tell stories by the campfire. She had a generous spirit and was always looking to help others. Anyone who encountered Enid was left with a profound sense of warmth. She was loved by all and touched the lives of many people.
Enid was a voracious reader, crafter, baker and cook. She loved spending time with her children, grandchildren, and friends. Each Christmas she spent hours upon hours writing cards to make sure everyone she knew felt loved. Enid was often found tapping her foot and clapping her hands to Shania Twain, Garth Brooks, and many other country musicians. She could easily light up a room with her authentic personality.
Enid was a courageous, loving, independent, and funny woman. We will miss her everyday.

A celebration of Enid's life will be held at a later date. We ask in her honour that you hold your loved ones tight and cherish your time together.
To the dedicated and compassionate staff at Seaview Manor, our family thanks you from the bottom of our heart for your care of Enid in her time of need.
Donations in memory of Enid may be made to a charity of one's choice.
Funeral arrangements are entrusted to the care and direction of Pier Community Funeral Home.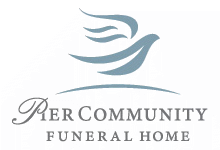 Online Condolences
Bill and Kathy , So sorry for the loss of your mother and mother in law.Keep your memories of her close to your heart and know that you are being thought of during this difficult time. My condolences to you and your family
From:  Gerilyn Boone
Sorry for your loss Billy and family your mom was a wonderful lady my thoughts and prayers are with u
From:  Debbie Edwards
Bill and Family,
I was saddened to read of "Oodles' " passing. I have many great memories from our summers at Holy Redeemer Camp. My thoughts are with you at this difficult time.
From:  Chuck Drohan