South Bar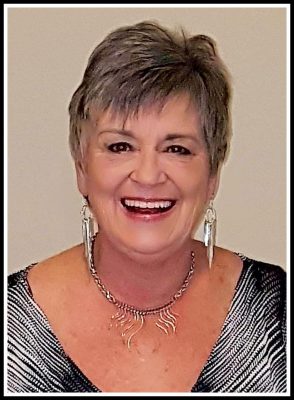 We regret to announce the passing of Susan Ann (Gale) Young on Monday, September 14, 2020 at the Cape Breton Regional Hospital in Sydney.
Born on April 15, 1958 in Sydney, Susan was the daughter of the late John and Clara (Phillips) Gale. A strong and beautiful Force of Nature. A loving wife to Bruce for 43 wonderful years, a mother who taught her boys to be independent and caring family men. A fun-loving sister, aunt and Mammo who loved her "grandbabies" with every beat of her heart.
Susan would always be sure that family and friends would gather for every holiday or special occasion. She couldn't wait to feed you, trying a new recipe and topping it with her famous hot sauce. She nourished those around her with love, food, her ongoing sense of humour, and an endless supply of jokes. She loved nature, a roaring campfire, horseshoes, a good game of tarabish and spending whatever time she could with Bruce in Margaree, her happy place, where she was Queen of the Nile. Although any place she landed, you could be sure it was a happy place. Susan truly lived life to the fullest through the simple things that gave her the greatest pleasure.
Susan is survived by her husband, Bruce Young; sons, Ben (Amy) Young and John Glen (Amber) Young; her precious grandbabies and the lights of her life, Alex, Evelyn, Clark and Whylie Young; sisters, Sharon (Charlie Walsh), Sandra Gale and Shauna Winters (Bob Howard); nieces and nephews, David and Robert Petitpas, Christopher Fougere, Suzanne Lanceleve, Scott and Julia Winters; as well as a large extended family and many close lifelong friends.
Visitation for the late Susan Ann Young will be held at the Pier Community Funeral Home, Whitney Pier, 1092 Victoria Rd. (entrance on Church Street) on Sunday, September 20, 2020 from 2-4 and 7-9 pm. A celebration of Susan's life will be held at the funeral home in the All Faiths Chapel on Monday, September 21, 2020 at 11 a.m. with Kevin Head officiating.
Donations in memory of Susan can be made to a charity of one's choice.
Funeral arrangements are entrusted to the care and direction of Pier Community Funeral Home.
FOREVER IN OUR HEARTS MAMMO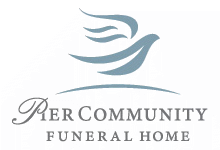 Online Condolences
Bruce and family: We are so sorry to hear of Susan's passing. I've known Susan way back to our baseball years when being around her was always a good laugh. Her many laughs and stories leave behind many good memories. Wishing you all the best in this sad time.
From:  Gen Fogarty-Kevin Primmer
Our sincere condolences to the family.
From:  Kim JW Beaton
Deepest condolences very sorry for your loss a great shock.
Prayers be you all.
From:  Carl Smith
Dennis and I were extremely saddened to hear of Susan's sudden passing. We will always remember her vivacious love of life, her friendly manner, and her appreciation of family and friends. Our love and support goes out to all the family. She will be remembered with deep fondness.
From: Dennis and Bernadette Hollohan

Bruce; So sorry for your loss. Susan loved life and life loved Susan. Many a good time we had over the years with you and Susan. Great parties in South Bar and Margaree. She will be missed. Take care of yourself and your boys.
From:  Helen and Wayne Barrington
to the young and gale families.sorry for your loss.she was such a full of fun lady.may she rest in peace and may her memory be a blessing.
From:  Donald Diz Mac Neil