Sydney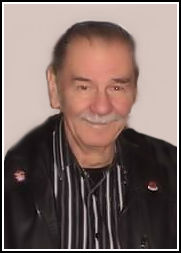 It is with great sadness that we, the family, announce the passing of David Linden, age 74. Beloved husband, father, Papa, brother, uncle and friend, on Monday, July 13, 2020 at the Cape Breton Regional Hospital, Sydney.
Born on July 27, 1945 in West Arichat, David was the son of the late Francis and Laura (Covin) Linden.
Dave started his career working at Isle Royal Motel in his early 20's then he started his lifelong career with CFS Sydney as a chef until 1990 when he was transferred to CFS Greenwood, where he retired in 2005. Dave moved back home to Sydney to spend time with family and friends.
During his career and retirement, Dave spent a lot of his time volunteering with many organizations. Over the last few years Dave volunteered doing Thursday meals and different functions at Branch 128 Whitney Pier Legion, which was one of his favourite things to do.

Dave is survived by his wife of 55 years, Beverly (Tomko) Linden; sons, Francis and David (Kim) Linden; daughters, Darlene (Scott) Crawley and Mary (Glenn) Linden. Dave was the proud grandfather of two grandsons, four granddaughters and five great grandchildren. He was a loving brother to Harold (Linda), Sylvia (Barry) Cusack and Ronnie Linden; brother-in-law to Rose (Blair) Oake, Cathy (Ross) Kerr and Hank (Ann) Tomko. He is also survived by many nieces and nephews and will be remembered fondly by his dear friends from Branch 128 Whitney Pier Legion.
Besides his parents Dave was predeceased by his sister, Patti Morrison; sister-in-law, Darlene Murphy; brothers-in-law, Jimmy Murphy, Raymond Tomko and Johnny Tomko.
A special thanks to the staff of 4A, 4B and ICU of the Cape Breton Regional Hospital for taking care of Dave in his time of need.
There will be no visitation. A celebration of Dave's life will take place at Pier Community Funeral Home, 1092 Victoria Rd. (entrance on Church St.) Whitney Pier at 1 p.m. on Saturday, July 18, 2020 with Fr. Paul Murphy officiating.
Donations in memory of Dave may be made to the Canadian Cancer Society.
Funeral arrangements are entrusted to the care and direction of Pier Community Funeral Home.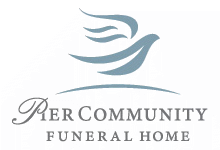 Online Condolences
My condolences to the Linden family. I remember Dave from the Radar base and it brings back many fond memories. RIP Dave.
From:  Bob Hewitt
Bev & Family, So sorry to hear of Uncle Dave's passing, my thoughts and prayers are with you all during this difficult time. Take Care, Cathy MacPhail (Tomko)
From:  Cathy MacPhail
Bev,Mary,Dave,Kim,Darlene,Scott and families. So sorry to hear of Dave's passing, our thoughts and prayers are with you all at this very difficult time.
From:  Jackie and Bruce Matthews
Sorry to hear about Dave. He will be missed as a long time friend.
From:  Brian Penticost
Bev and Family, so sorry to read of Dave's passing. We spent so many wonderful years together at the Base, he will solely be missed. Please know that our thoughts are with you at this time.          From:  Keats & Brenda Biron.
Dave, Kim and family I so sorry for your loss. Please know that you are in my thoughts and prayers during this difficult time.
From:  Louise
My sincerest condolences to the Linden family. I have many fond memories of Dave from the time I spent in Sydney and am sad that I never got to see him again since then. My thoughts and prayers are with you all.
From:  Harry Brow
Our most sincere condolences to Bev and the kids and the Linden family. Lots of very good memories of Dave, a great guy!
From:  Red and Marva Handspiker