Sydney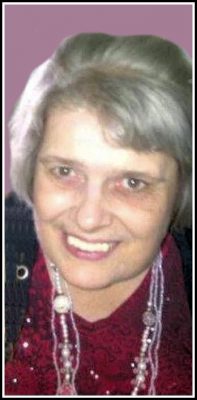 It is with broken hearts that we, the family announce the passing of Cindy Lee Beck, age 61, on Tuesday, May 5, 2020 at the Cape Breton Regional Hospital in Sydney.
Born in Sydney, Cindy was the daughter of the late Lloyd and Mary (Bagnell) Beck.
Cindy is survived by her siblings, Louise (Peter) Ronco, Quebec, Phillip Beck, Judy (Jeff) Garland, Ontario, George (Zaharenia) Beck, Quebec, Sharon Beck (Ian Hopkins), Port Morien, Dawn (John) Yanez, Florida; as well as many nieces, nephews, aunts and cousins.
Besides her parents, Cindy was predeceased by her brothers, Baby Beck in infancy, Howard Beck and sister, Heather Beck.
We would like to extend a special thanks to the Spanish Bay Unit of The Cove Guest Home, especially Jenn, Helen and all the staff, whom Cindy saw as her second family. Thanks to Sean and Tina Marks, Melinda Gaigneur, and to the 4A staff of the CBRH for the care and compassion they showed to Cindy.
Also, heartfelt thanks to Rev. Sheldon Chant, Aaron Lewis and Jill Nemis for helping us celebrate Cindy's life and always being our rock during our time of need.
Due to Covid – 19 there will be no visitation. A private virtual celebration of life for the late Cindy Lee Beck will be live streaming on Thursday, May 7, 2020 at 1 p.m. from the Pier Community Funeral Home, 1092 Victoria Rd., Whitney Pier in the All Faith Chapel with Rev. Sheldon Chant officiating. Interment to follow in Forest Haven Memorial Gardens, Sydney at a later date.
In lieu of flowers, donations in memory of Cindy may be made to The Cove Guest Home Recreational Department.
Funeral arrangements are entrusted to the care and direction of Pier Community Funeral Home.

Cindy,
May the sun shine on your face,
And the wind always be at your back.
Until we meet again.
We miss you,
We love you.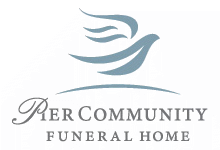 Online Condolences
Our condolences to the family.
From:  John Shannon
Sincere Condolences…. Brent and Rose MacLeod
From:  Rose MacLeod
Sorry to hear about Cindy passing.
Our thoughts are with you at this time of sorrow for all your family.
From:  Sylvia and Steve Boudreau
I am so sorry to hear of Cindy's passing my thoughts and prayers are with you all at this time.
From:  Linda (MacDonald) Kieley
My deepest sympathies go out to the Beck Family. So sorry for your loss. If there is anything I can do to help you all at this time please let me know, I am here for you
From:  Marilyn(Mac Donald) Aucoin
Such a gentle soul…rip
From:  Beth Laffin Glades daughter
To the family my deepest condolences. I went to Riverside school with most of you, and hung around with a couple of you. A beautiful family and great memories.
From:  Gail Mac Neil
So sorry to hear of Cindy's passing. My condolences to her family and friends.May she Rest In Peace.
From:  Carolyn Myatt Peters