Baddeck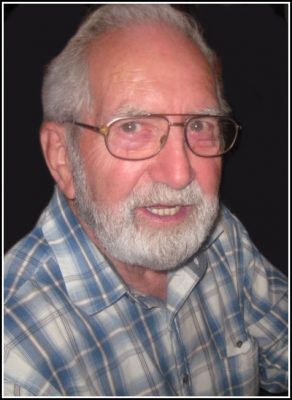 With heartfelt sadness we announce the sudden but peaceful passing of our father, John Kaiser, age 91, on April 16, 2020 at Alderwood Rest Home in Baddeck.
Dad was born on November 9, 1928 in Sydney, where he met and married our mom, Muriel (MacKillop) in 1950. They moved to Baddeck Bay where they lived a loving, full and happy life raising their family. In his earlier years Dad had many jobs in the area, including running his own vehicle repair shop. Starting in the early 60's he worked as Chief Marine Engineer with Department of Highways. He was a dedicated employee maintaining and repairing ferries from Englishtown to Country Harbour until his retirement. Dad was a quiet, easy-going gentleman with immense patience. He was a "renaissance man" evidenced by his creativity and skills. He pursued many hobbies including hunting, fishing, walking and picnicking on any beach in Nova Scotia. He was a craftsman throughout his life, creating treasures that we will always cherish. His many paintings and carvings have been and will continue to be enjoyed for years to come. His biggest and most prominent project was building his retirement home from the ground up, which he did mostly by himself. He and Mom enjoyed living and entertaining there for more than 25 years, of which we all have so very many joyous memories. Mom always said, "My John can do anything."
John is survived by children, Malcolm (Anne), Dan (Glenda), Anna Marie (Rick), Kathy (Darrell), Wilfred (Cheryl) and Janie (Angus); grandchildren, Angus (Krista), Tena, Josh (Erin), Jared, Marshall (Kim), Alexander (Amber), Emma Rose (Niles), Calum, James (Sarah), Melissa, Daniel (Daniela), John Charles (Mari), Katherine (Willie), Jessica (Gordon) and Sarah (Steve); eight great-grandchildren; brother, Wilfred (Yvonne); sisters-in-law, Evelyn, Florence and Pat; brother-in-law, Murdock (Margie); as well as many nieces, nephews and cousins.
John was predeceased by his loving wife, Muriel in 2018; parents, Marshall and Annie
(MacDonald) Kaiser; brothers, Jake (Cammie), Ralph (Ruth), Marshall Jr. and his niece
Gail.
Dad was a member & elder of Knox Presbyterian Church, Baddeck for many years. He sang in a local Men's Choir, the Gaelic Men's Choir, and was a member of Ducks Unlimited, to whom he donated many of his own carvings and paintings over the years. Dad showed his love in many ways to many people and he was loved in return as a son, brother, husband, father, grandfather, uncle and friend. He and Mom were truly a "match made in Heaven" and were happiest when together. We take comfort thinking they are again in each other's arms. As a family, we would like to say thank-you to the staff at Alderwood for these past two years. The love and care he received at Alderwood was exceptional and they welcomed him as part of their family. Thank you from the bottom of our hearts.
In lieu of flowers, donations may be made to Alderwood Working Council, Knox Presbyterian Church, Ducks Unlimited or any charity of your choice. Interment will take place at a later date.
Funeral arrangements are entrusted to the care and direction of Pier Community Funeral Home.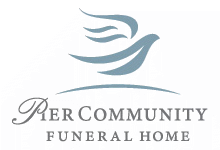 Online Condolences
To John's brother Wilfred and all of John's family, our deepest sympathy. May he rest in peace.
From:  Mary and Joe Matheson—Glace Bay
Our sincere condolences. I'm sure my parents, Franki and Vi will be gathered with the rest to receive him with open arms. xo
From:  Cammie Kaiser
Wilfred, Malcolm, Anne and all the family. I am so sorry to hear of this sad news. I knew your Dad I suppose all my life…at least since scouts… always remember the Volkswagen van. So sorry for your lost. Sincere condolences from my family to yours. God bless.
From:  Blaise MacLean
Deepest sympathy to all the Kaiser family.
From:  Norma MacAskill Curry
I was very saddened to hear of your Dad's passing. He (and your Mom) were such epic souls! They were so kind to us as kids, words could never express my gratitude. When I set out to build my home, I was often inspired by your Mom and Dad! Their "can do" attitude must have rubbed off a bit I guess! Our sincere condolences on your loss.
From:  Wes Hanson
Just want to send my deepest condolences to all the family. It was truly a pleasure spending time with your Dad at home and at Alderwood.
From:  Linda Mac Rae
We are sorry to hear of your loss. John was my first cousin. Please know you are in our thoughts and prayers, especially during these difficult times
From:  Fred & Bernice (Kaiser) Layton
Sincere condolences to all the Kaiser family.
From:  Ralph & Marie Hanam
Sincere sympathy to your family. One of my latest memories of your Dad was seeing him dancing at Alderwood! Such a gentleman! Our thoughts are with you at this difficult time.
From:  Mabel Cox
Cathy and Family,
We are so sorry to hear of the passing of your father, and grand-father, at this difficult time of no visitation. May you continue to share memories and stories of his colourful and loving life forever. Our prayers and thoughts are with you all. Joanne, Ron, Leah and Betty.
From:  Joanne Evely
Thinking about you all, and sending my sympathy, and hoping that all the great memories of both your father and mother are of comfort at this difficult time.
Cousin Bobby
From:  Robert (Bobby) MacAulay
To Ann Marie
We are sorry to learn of your Dad's recent passing and send along our sympathy and condolence to you and all your family.He had a long life and will leave a legacy of many stories and events to share in his memory.From one Piper to another I send along a ' Silent Flowers of the Forrest to his memory.
Sincerely,
From:  Jack & Evelyn MacIsaac
Sorry to hear of Johnny's passing. Our condolences to the Kaiser family.
From:  Walter and Judy Ross
So sorry to hear of your Dads' passing Malcolm.
A wonderful tribute to him in the obituary.
I am sure your memories will be with you forever.
Marshall has lost a wonderful grandfather and Anne Regina a wonderful father-in-law.
From:  Lynne Blain
Dear Malcolm, Dan, Anna Marie, Kathy, Wilfred, Janie and families-
We were sorry to hear that your father had passed away in his sleep. If anyone deserved a peaceful death it was John. You were all so fortunate to have such a kind, caring man to call Dad. His passing leaves a big hole in your lives.
We are thinking about you all, especially now with the Covid-19 restrictions on gatherings and funerals. Know that you are all in our hearts.
All our love,
From:  Wendy & Bill Stewart