Louisbourg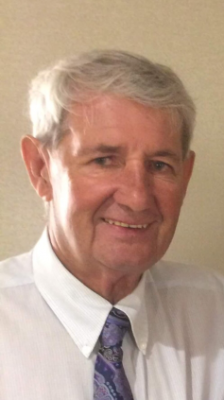 It is with deep sadness and heavy hearts that we, the family, announce the sudden passing of our Dad, poppy, great grand poppy, brother, cousin and friend to all, Aubrey Lloyd Harris, age 71, on Wednesday, February 19, 2020 at the Cape Breton Regional Hospital, Sydney, after a brief illness.
Born on June 7, 1948 in Louisbourg, Aubrey was the son of the late Lloyd Harris and Catherine (Beaver) Harris. Dad started work at a young age at Hopkins fish plant and then had an opportunity to take part in the reconstruction of Fortress Louisbourg. He left the fortress and went to work at Lewis & Company. After the closure of Lewis & Company he returned to the fortress as a blacksmith where he currently worked and had planned to retire in March 2020.
From a young age Dad was a very active volunteer in and around Louisbourg with many years coaching Louisbourg little league, flooding the town rinks, being a charter member of the Louisbourg Lions Club, probation officer, ambulance attendant and he served over 50 years as a member of the Louisbourg Fire Department. One of his biggest prides was his role in the annual Louisbourg Crab Fest where he was an undeniable pillar and could always be found with a big smile around the crab pots.
Throughout the years as a man wearing many hats in and around the community, Dad met and made thousands of friends, who are all sure to have their own story of Dad's kind character and good nature. He always wanted to do the little favours for people and groups but remain anonymous as he never wanted to take credit for helping people out.
Dad was a proud family man and cherished his wife, Patsy and their kids, grandkids and great grandkids. He enjoyed going to Red Cup, chase the ace, spending time with his friends at Beavers transfer for weekly meetings, pool at Branch 62, weekend drives in the white Impala, and relaxing on his back step at home with a drink of Lambs amber.
As many of you know, Dad was happiest with Mom when they would ride his Gold Wing and in later years go for drives and walked the lighthouse and old town trails. The two would often be seen sitting together somewhere on the trail in the red chairs. He unexpectedly lost Mom on July 9, 2019, they would have been married 50 years on July 26, 2019. ‬
Dad is survived by his son, Jason (Tanya); daughters, Jocelyn (Matthew Horne), Janice and Joanne; sister, Ruth (John Berlett) in British Columbia; grandchildren, Justin (Sarah) Katie, Ireland, Jonathan (Shelby), Julianna and Jayne; great grandchildren, Allie, Emily, Cory and Chloe as well as many cousins, nieces, nephews, and friends. He was also a very dear and close friend of many years to Davey Wadden (otherwise known as Dad's number 1 son).
At this time, we the family are finding some comfort in knowing that mom and dad are finally back together again. We all know how much he longed to be with her.
Visitation for the late Aubrey Harris will take place on Wednesday, February 26, 2020 at Stella Maris Church in Louisbourg from 2 – 4 and 7 – 9 pm. Funeral Mass will be celebrated on Thursday, February 27, 2020, at 11 am at Stella Maris Church, Louisbourg with Father Evo DiPierro officiating. ‬‬‬‬
Interment will take place at a later date.
Memorials in Aubrey's memory may be made to the Stella Maris cemetery fund.
Funeral arrangements are entrusted to the care and direction of Pier Community Funeral Home.
"Come aboard and bring your dory" and "I'll see you off of Scaterie" -Aubrey Harris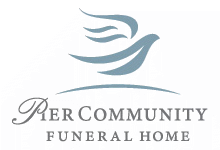 Online Condolences
Sorry to hear of your Dad's passing,he was a wonderful neighbor across the street growing up.Your Dad and Mom were so sweet,they were a Blessing to all.You are in our prayers.
From:  Cheryl Bagnell
My condolences to the Harris family on your loss. I knew the Harris family from our summers on brickyard road and enjoyed the family gatherings and fun! Memories like those will remain with you always and comfort you.
From:  Marion (Whitty) Macmillan
IT WITH SAD HEART TO READ OF AUBREYS PASSING NEW HIM FROM MY TIME AROUND BEAVERS TRANSFER HE WAS A FINE MAN RIP
From:  FARLEY HUNTINGTON
my sympathy and condolence to the family.i knew your father and grandfather for years,we went to school together.
From:  Frances Hurley
So very sorry for your loss. I will always be grateful for his help when Dad (Kippy) was sick.
RIP Aubrey.
From:  Patsy Shaw
We are so very saddened to hear of Aubrey's passing. Always welcoming, always a smile, always a joke, always willing to lend a hand, always kind. Our deepest condolences to the family and wishes of peace during this difficult time.
From:  Heather & Barry (Wheeliker-Magee)
Danielle and I are very sorry for your loss. Both Aubrey and Patsy were kind friends to us, greeting us as I took Danielle for outings in her wheelchair. Often we were treated with Lindor chocolates, Danielle's favourites, from these two special people. We'll always remember them as we enjoy the peace and beauty along Louisbourg's trails.
From:  Toby Morris
sorry for your loss
From:  Robert MacIntyre
So sorry for your loss Harris Family. He was a great man. I remember meeting both of your parents when I was in university with Jocelyn,I came to Louisburg to visit and they both were so welcoming to me. Hugs to all of you.
From:  Rachel MacLean
Jason and all extended family. Your dad, poppy, & father-in-law always made me feel welcomed into the community of Louisbourg. Not being from Louisbourg he made me feel at home and would come right over and have a chat with me. I truly appreciated his kindness. He was a gem and a handsome one at that. May your fond memories and time ease the pain. Loosing both parents so close together is a big loss. Thinking of all of you in the days ahead. Sincerely , Jo-Ann MacDonald Albert Bridge.
From:  Jo-Ann MacDonald
Jason & Family, So sorry to learn of your fathers passing. Our thoughts and prayers are with you during this most difficult time. May God Bless
From:  Aubrey & Ann Shepard