Main-A-Dieu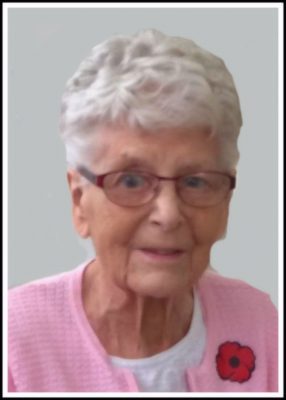 We regret to announce the passing of our beloved mother, grandmother and great-grandmother, Josepha Spencer on Monday, November 11, 2019 at the Cove Guest Home in Sydney, surrounded by her loving family.
Josepha was born on March 29, 1934 to the late George and Jenny (Boutilier) Locke. She spent her younger years helping to raise her 10 brothers and one sister. She met the love of her life, William 'Bill' Spencer and married him at the age of 16 and they started their own family of seven children. She spent her whole life dedicated to raising her family and spent many sleepless nights worrying about them.
Left to mourn Josepha's passing are children, Williamina (the late Jim Bates), Barry (Diane), Edgar (Debbie), Ann (Joey), Sandy (Gloria), Timmy (Marge), and Georgina; grandchildren, James, Kelly, Scott, Shawn, Wanda, Michael, Rodney, Shannon, Daniel, David, Kevin, Cathy Leigh, Carly, Michael, Jenny and Justin; 28 great-grandchildren; brothers, Doug, Pius (June), George, Tom, Leslie (Ginny), Flynn (Linda), Charlie (Judy) and Angus (Linda); sister, Regina (Herbie); sister-in-law, Geneva; many nieces and nephews; her lifelong friend, Theresa Spencer; as well as her good friend, Robert Ranson.
Besides her parents, Josepha was predeceased by her husband, Bill; brothers, Cecil and Bill; sisters-in-law, Lucy and Mary; husband parents, Abigail and Edgar Spencer; as well as sisters-in-law, Bertha, Maggie and Mary.
Visitation and funeral Mass for the late Josepha Theresa Spencer to take place at Immaculate Conception Parish Church, Main-a-Dieu on Thursday, November 14, 2019. A gathering of family and friends will be from 11 a.m. to 2 p.m. with the Mass to be celebrated at 2 p.m. with Fr. Evo Di Pierro officiating.
Family flowers only please. Donations in memory of Josepha may be made to a charity of one's choice.
Funeral arrangements are entrusted to the care and direction of the Pier Community Funeral Home.

Online Condolences
Our love and Prayers going out to the family she was such a lovely lady. HUGS
From:  Lorence and Alice Mailman
Your Mom was a lovely lady. She was my mother-in-law, Dorothy Snow's room mate in North Sydney. They had a lot of laughs together. Our thoughts and prayers are with you all.
From:  David and Shauna Snow
My deepest condolences on your mom's passing. She was such a wonderful companion for my mom at the Northside facility as they both waited for a placement . Her love of family was evident as she often shared stories about everyone when I was visiting. Cherish your memories!
From:  Denise Snow
The gift of life however dear when the time will pass away…Yet love and memories remain and eternal gifts that stay. Sorry for your Loss
From:  Debbie Mahon
So very sorry to hear of your loss. Condolences to all the family and friends of this special lady.
From:  Deborah ( Simeons)