South Bar / Vernon, BC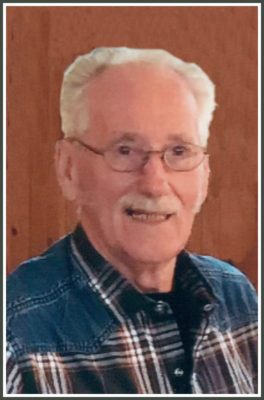 We are deeply saddened to announce the passing of Raymond Digou, age 76, on Monday, October 29, 2018, in Vernon, BC.
Born in Sydney on April 15, 1942, Ray was the son of the late Raymond and Mary (MacMillan) Digou.
Ray joined the navy at a young age and travelled extensively during his service. He wore many career hats throughout his lifetime including; overman in the Cape Breton coal mining industry, school bus driver and long-haul truck driver. In the early 1980's he began a successful career in the "oil patch" in Alberta where he remained throughout the rest of his career.

Ray is survived by his wife, Judy (Chuback); sons, Jean Paul and Michael; daughters, Raylene (Jimmy) Murphy and Suzanne (Bill) Rosentreter; grandchildren, Nicole Murphy, Keagan (April Phillips) Murphy, Taeler Rosentreter and William Spencer Rosentreter; siblings, Robert (Kay) Digou, Jerry (Earl) Sherwood, Mabel (Kevin) Pinhorn, Lawrence (Linda) Digou and John (Cathy) Digou; as well as many nieces, nephews and extended family.
Besides his parents, Ray was predeceased by his first wife, Patricia (MacNeil) Digou; an infant son and sister, Susan (Digou) Nemeth.
Cremation has taken place. A memorial service to celebrate the life of Raymond Digou will be announced at a later date.
Donations in memory of Raymond Digou may be made to the Stone Church Restoration Society.
Special thanks to Rob and Kate (Moore) Birnie, who opened their home and hearts to Ray. We also give a special thanks to Keagan Murphy who was his grandfather's protector, fishing buddy and loyal friend.
Funeral arrangements are entrusted to the care and direction of Pier Community Funeral Home.

         Online Condolences
Our deepest sympathy to you Jerry and your family.
From: Nancy
My thoughts and prayers to all of you , I met Ray when i first started with Bula up north in 2010. I never clued in that he only grew up 4 miles down the road and the only Digou i didn't know! He was an Icon of the oil and gas industry and a great man, loved and respected by all who worked with him. God bless you all and see you soon
From: Stephen F Young