Northside East Bay
November 7, 1943 – November 14, 2023
It is with profound sadness and heartbreak that we, the family, announce the passing of our wonderful father, grandfather, brother, uncle, and friend, Joseph Gareth Rowe on Tuesday, November 14, 2023. He passed away peacefully with his loving and devoted family by his side at Hospice Cape Breton, Sydney.
Gareth passed away knowing his days were filled with love and laughter and stories of days gone by.  Gareth was a true storyteller; he could weave a story faster than most could tell them. He loved boating and explored the waters in both the South Shore and the beautiful Bras D'or Lakes. An avid carpenter, he was often called upon by his friends on MacGillivery Lane when they needed a little help, some friendly advice or the perfect tool for the job.
Gareth was always up for an adventure and would jump at the chance to take a drive somewhere unknown. He loved to explore the woods, anywhere on the island, and was often given the role of chef when he travelled with "The Boys" on their ATV's.  When he was younger, growing up in the north end of Sydney, he was known for "Shooting the Drag" in his older brother Donald's car, or working on the wharf, unloading ships for his father.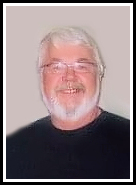 Gareth was predeceased by his father, Wesley Rowe and mother, Cecilia MacDonald-Rowe; sister and brother-in-law, Catherine and Tony White; brother, Kevin Rowe; brother, Billy Rowe who died in infancy; sister-in-law, Joanne Rowe (Donald) and nephew, Kevin Rowe.
Gareth is survived by his wife, Donna Rowe; son, Jason (Kim) Rowe; daughter, Jillian Rowe (Jeff Green) and stepdaughter, Janine Gallant; brothers, Donald Rowe and Gerard (Mary) Rowe, sister-in-law Noreen (Kevin) Rowe and many nieces, nephews and chosen family. Of all his accomplishments, he was most proud of his three grandchildren, Jacob (Jillian), Denzel and Mary-Louise (Janine). He would beam with pride as he spoke of these three and had a very special connection with each one.
In the early 1970's Gareth was Owner/Operator of Holiday Rent-a-Car in Sydney.  It was Nickerson's Seafood that transferred him and his family to Dartmouth, where he worked with Clover Produce, Atlantic Wholesalers and finally retiring from the Nova Scotia Liquor Commission in the late 1990's.
Gareth will be dearly missed by his many friends and family.  If you were lucky enough to know and love Gareth, then cherish the memories, the stories and especially his laugh.
Special thanks to the staff and volunteers at Hospice Cape Breton.  Gareth made many new friends there in his final days, and your kind, caring support is greatly appreciated by the family.
Visitation and memorial service to celebrate the life of Gareth Rowe will be held at Pier Community Funeral Home, 1092 Victoria Rd. (entrance on Church St.), Whitney Pier on Tuesday, November 21, 2023. A gathering of family and friends will take place from 10 to 11 a.m. with the memorial service to follow at 11 a.m. in the All Faith Chapel with Rev. Sheldon Chant officiating. Interment will take place in Resurrection Cemetery, Sydney Forks.
Donations in memory of Gareth may be made to Hospice Cape Breton.
Funeral arrangements are entrusted to the care and direction of Pier Community Funeral Home.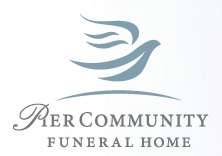 Online Condolences
Sincere sympathy to the Rowe family on the loss of Gareth. May all your best memories of him help carry you through this difficult time. Our thoughts and prayers are with you.
Sincerely Scotchie and Elaine ( MacLellan )
I was saddened to learn of Gareth's passing. I was a classmate and friend of Gareth at NSEIT. One of my most memorable times, I was in Myrtle Beach and found out Gareth was there went to see him (longtime since seeing each other) he didn't recognize me. When he realized who I was, he gave me the biggest bear hug I ever received. We had a great visit. He was a great guy, RIP Gareth.
From:  Gordon Sheriff
Dear Donna and all family & friends, we extend our heartfelt condolences to you all at this difficult time. He was proud of family and friends. Garth was a great storyteller, blessed with a wonderful sense of humour, a hearty laugh, big smile, fun and enjoyed life. May your loving memories stay with you and bring you peace. Sincerely,
From:  Ed & Doreen Tynski
Dear Donna, Family & Friends!….
It is with great sadness we received the news of Gareth's passing. The "Chief of Police" for MacGillvary Lane…..There were just so many times we shared wonderful moments with Gareth, and he was always so willing to help out on many East Bay projects. We appreciate Gareth is at peace now, but we share the sense of loss with his family and friends. Our Sincerest Condolences!
From:  Neil and Mary MacEachern
We had such great times at our annual lobster party on Caribou Island with Donna and very often Janine. What a time that was.All the best to Gareth's family my sympathy.
From:  Gail Jankov
Gareth had a presence that just brought the vibration up on the verandah at East Bay! Great memories he and Rod shared!
From:  Mary McDonald