Victoria Road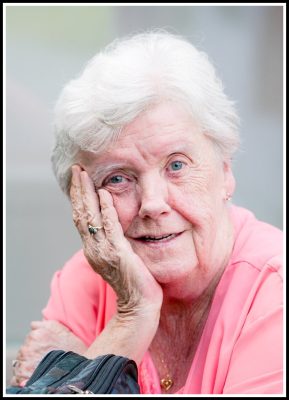 We, the family, regret to announce the passing of Elizabeth 'Betty' Romard on Friday, November 17, 2023, at Hospice Cape Breton, Sydney, at the age of 74.
Betty was the daughter of the late Arthur and Katie Margaret Letcher.
Betty spent her younger years in Inverness where she worked as a hairdresser. Moving to Sydney in the 80's she changed her career and became a homecare worker. In later years she worked as a tax specialist. She enjoyed playing darts and crafting. Betty loved her crime stories on TV. She was at her happiest when she had a cup of tea in one hand and a cigarette in the other. She enjoyed making frequent trips to Inverness, especially to the Fisherman's Picnic to enjoy a drink and laughter with friends. If she liked you, she loved you, and if she didn't…we won't talk about that.
Besides her parents, Betty was predeceased by her husband, Gerald, and brothers, Ted, Dan, Arthur, and Frank.
Betty is survived by her son, Jeff (Lisa); brother, Walter (Phyllis) and her six grandchildren, Jennifer, Laceyj, Angela, Destiny, Seelie, and Rikki, who she adored dearly and enjoyed being surrounded by. She is also survived by many nieces and nephews.
Later in Betty's life she had the pleasure of meeting her biological family and became close with her sisters, Marion, Martina, as well as many nieces and nephews.
Throughout her life she was the mother to many cats and dogs that she loved dearly. Most recently her rescue cat, Louann. They spent many hours side by side watching TV. She also enjoyed the daily visits from her German Shepherd, Ruby.
A special thank you to all the doctors and nurses of the Cancer Center, Palliative Care and Hospice who went above and beyond with their care and compassion that made a tremendous impact on Betty's quality of life, especially her buddy, Brett Gillis, who in the toughest of times could bring a smile and a laugh or a bit of sarcasm from her.
Following Betty's wishes, cremation has taken place. There will be a graveside service on Saturday, November 25, 2023, at 11 a.m. at the Alfred E. Smith Cemetery on Edgewood Drive, Sydney Forks. All are welcome.
In lieu of flowers, Donations in memory of Betty may be made to Hospice Cape Breton or the Cape Breton Cancer Center
Funeral arrangements are entrusted to the care and direction of Pier Community Funeral Home.
"I've Lived, Loved and Laughed. Thanks for being part of my journey"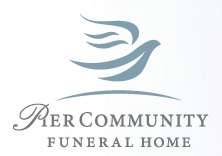 Online Condolences
l