Sydney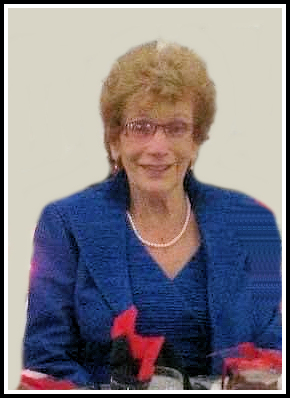 We, the family of Annie May MacKinnon, announce her peaceful passing at the age of 97, on Monday, November 6, 2023, at Maple Hill Manor, New Waterford, surrounded by family.
Born on July 23, 1926, in Ingonish, Annie May was the daughter of the late Joseph and Lily (Cunliffe) MacKinnon.
Annie May worked at Nova Rite in New Waterford for 26 years, where she enjoyed having a few laughs with co-workers.
Annie May had a very special loving bond with her sister, Melinda. Whenever you saw one, the other was never far behind.
To know her was to love her. From kicking up her heels on Tuesday and Thursday nights at the Pier Legion, to cuddling babies arriving in the MacKinnon clan, Annie May had a unique sense of humour, that could have a room full of people laughing. Always ready for a good time with baby dolls in hand, she is off to her new adventure, singing "Dance with me Annie", as she makes her way home.
Annie May is survived by beloved sister and care giver, Melinda; brother, Jack and sisters-in-law, Carol, Eileen, Sis, and Sharon.
Besides her parents, Annie May was predeceased by sisters, Mary, Sabina, Margaret, and Evelyn; brothers, Danny, Phillip, Billy, Peter, Michael and little Phillip; sisters-in-law, Lynn and Terry, and brothers-in-law, Fred, Malcom and Jimmy.
Annie May will always be Sharon's 'Gummy Bear'.
Thank you to the nurses and staff at Maple Hill Manor, Memory Lane Unit, for the care and support of Annie May and her family during their time of need. A very special thank you to Joe Noseworthy, Resident Advocate, for his compassion and unending support.
Visitation and memorial service to celebrate the life of Annie May MacKinnon will be held at Pier Community Funeral Home, 1092 Victoria Rd. (entrance on Church St.), Whitney Pier on Friday, November 10, 2023. A gathering of family and friends will take place from 9 to 11 a.m. with the memorial service to follow at 11 a.m. in the All Faith Chapel with Rev. Sheldon Chant officiating. Interment will take place in St. Joseph's Cemetery, New Victoria.
Donations in memory of Annie May, may be made to Maple Hill Manor.
Funeral arrangements are entrusted to the care and direction of Pier Community Funeral Home.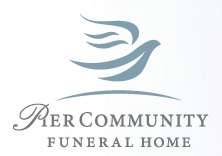 Online Condolences
Melinda and Jack, so very sorry to read of Annie May's passing. Melinda I miss seeing you and Annie May walking on Guy St and up Daley Rd.. Know that our thoughts and prayers are with you. She is in heaven looking down on New Victoria. May she rest in peace.
From:  Brian & Maria Lamey
So very sorry to hear of Annie Mae. She was a very special person, very much loved by her family. Although I only saw her as a patient it was always a treat to see her. She will be very much missed. My condolences to all her family.
From:  Peter Littlejohn