Sydney
1950-2023

Eddy made the most of the dash between birth and death. His love of music, flying, and sailing brought him to many destinations. From being a teenage idol on CJCB TV's "Bob Dells Go Go Beat" on Saturday afternoons to countless bands through the years. Eddy enjoyed sailing so much that he owned three sailboats in his lifetime.
Flying was his true calling though, having flown 26 aircraft and logging almost 18,000 hours in the sky. Eddy's sense of humour and infectious laugh garnished him many friends during his career(s). It also earned him the honour of being coined 'Fast Eddy'.
Similar to his dad, Eddy was a visionary, inventor, and humanitarian. Eddy was forced into early retirement from Air Canada Jazz due to medical issues and spent that time building his dream garage/music jam room.
Left to mourn are Eddy's children, Clayton (Ana), Meghan, and Carter; two grandchildren, Taren and Grace; brother, Todd; half-brothers, Eric, Ronnie, and two former spouses, Kimberley and Debra.
Eddy was predeceased by his parents, Llewelyn and Edna (LeBlanc) Ivany.
Visitation and memorial service to celebrate the life of Edward Ivany will be held at Pier Community Funeral Home, 1092 Victoria Rd. (entrance on Church St.), Whitney Pier on Thursday, November 16, 2023. A gathering of family and friends will take place from 11 a.m. to 12 p.m. with the memorial service to follow at 12 p.m. in the All Faith Chapel with Rev. Sheldon Chant officiating. Interment will take place in St. Alphonsus Cemetery, Victoria Mines at a late date.
For those unable to attend, Live Streaming will be available on our website.
Click Here:  https://www.facebook.com/35925689617/live/
Donations in memory of Eddy, may be made to the Canadian Syringmyelia Association.
Funeral arrangements are entrusted to the care and direction of Pier Community Funeral Home.
"Soon, I will walk the road to the sandbar again and smell the ocean and feel the cool breeze upon my face. The white clouds will roam the blue sky above me, and the gulls will chatter, and I will be home."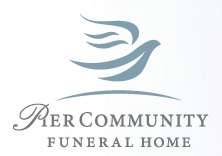 Online Condolences
Oh my, the memories that come flooding through with this sad news. A childhood friend, I was part of the first band Eddy formed, me by default as a friend, him by the talent he showed on his Ludwig's. We spend most of our teenage years together doing teenager things. I'm deeply saddened by this news. My thoughts and prayers are with all his family at this time if great sorrow. I will never forget his laugh. Rest In Peace my friend.
From:  Henry Johnston
George and I are sending heartfelt condolences on the passing of Eddy to his children and their families! RIP dear friend Love and prayers
From:  Flora and George Conn
Our deepest sympathy for your loss
From:  Kay Gorman and family
I am so sad to learn of Eddy's passing. I remember him well from Burger and the Bits. Also, we met up a few years ago to exchange memories. It was great to catch up after all those years. Eddy accomplished so much in his life and was an inspiration to anyone with a disability. Rest in Peace my friend.
From:  June Cossitt