Whitney Pier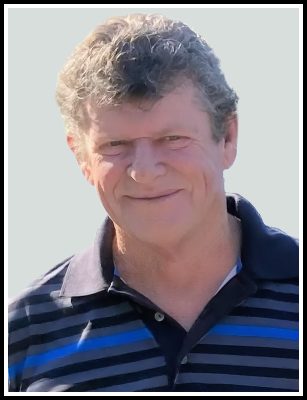 It is with heavy hearts that we, the family, announce the passing of Gordon Leo Corbett, who was born on May 22, 1959, in Sydney and passed away peacefully at home on Sunday, November 12, 2023, at the young age of 64. Gordon was a loving husband, father, grandfather, brother, and friend.
Left to mourn Gordon's passing are his wife, Roberta; daughter, Shawna (Gilbert); cherished grandchildren, Scarlet and Xander; honorary grandchildren, Hailey and Mikayla; sisters, Kaye (Jack), Lorraine (Dave), and Arlene; sisters-in-law, Michelle (Bruce), Denise and Tanya, along with many nieces and nephews.
Gordie was a dedicated member of the International Labourers Union, with a lifelong commitment to Local 1115. As a proud union member, he was a role model to the young work force helping individuals begin their journeys in the construction industry. Gordie's generosity extended beyond the workplace, as he assisted many in finding a place to stay or gaining union access to kickstart their careers.
His passing leaves a void in our family but many memories that will be cherished. Waiting for Gordie with open arms are his brothers, Terrance, Bart, Kelly, Reg, Moby, Kevin, and parents, Doris and Bartholomew.
Gordie will be remembered for his unwavering dedication to his family, his union, and the countless lives he touched. May his legacy of kindness and support live on in the hearts of those he influenced.
Visitation for the late Gordon Corbett will be held at the Pier Community Funeral Home, Whitney Pier, 1092 Victoria Rd. (entrance on Church Street) from 5-9 p.m. on Thursday, November 16, 2023. Funeral Mass will be celebrated in Holy Redeemer Church, Whitney Pier at 11 a.m. on Friday, November 17, 2023, with Fr. Paul Murphy officiating. Reception will follow at the funeral home and interment will take place Resurrection Cemetery, Sydney Forks.
Donations in memory of Gordon may be made to a charity of one's choice.
Funeral arrangements are entrusted to the care and direction of Pier Community Funeral Home.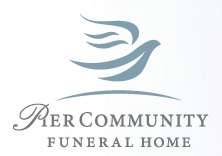 Online Condolences
Roberta & Shawna
So sorry to hear of Gordie Passing He was a great man enjoyed our years together at Mira .Will keep Him & the Family in My Prayers May God Bless You All
From:  Ada Hagen
SO SORRY FOR YOUR LOSS, REST IN PEACE MY FRIEND.
Brian and Sharon MacNeil, Peiom PEI
So sorry to hear of your loss Roberta and Shauna. My thoughts and prayers are with you and your family. You and Gordie were always so kind. Rest In Peace Gordie.
From:  Patricia Stewart (Patsy, Tony and Pat)
Sorry to all the Corbett family for your loss , Gordon was a great guy .
From:  Karen Dominique Hansen