Sydney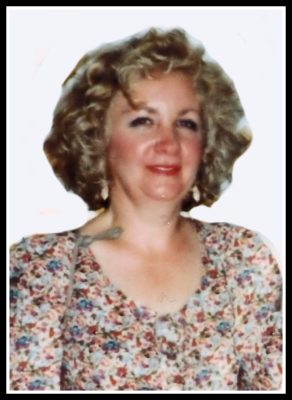 The family of Betty Clarke regret to announce her passing on Tuesday, November 14, 2023, at Harbourstone Enhanced Care, Sydney.
Born on April 22, 1946, in Sydney, Betty was the daughter of the late Daniel Philip 'Fiddler' and Mary Josephine (Martin) MacDonald.
Betty passed from the impact of dementia. She lived everyday for her boys, Jamie and Chad. Betty valued her friends and neighbours from Mechanic Street and Weidner Drive. There was never a wrong time for her to welcome company. Samples of her baking skills were shared by family and friends. Betty marked her life through her faith and love of Jesus Christ. Wayne was devoted to her with unconditional love. There was nowhere that they weren't holding hands for 54 years.
Music was a big part of Betty's life. With the support of her parents, Betty joined Sydney Girls Pipe Band at six years of age. She also learned step dancing from her parents.
Thank you to the caregivers at Harbourstone Enhanced Care, who enjoyed Betty's dancing skills wherever there was music. Her beautiful smile and infectious laugh will be missed, and her boys will carry her respect and honour for her wherever they go.
I hope everyone has a friend like her. She was my joy and love everyday. Betty, you are and will continue to be missed by everyone you touched. Betty lived daily by the verse "In a world where you can be anything, be kind."
Visitation and memorial service to celebrate the life of Betty Clarke will be held at Pier Community Funeral Home, 1092 Victoria Rd. (entrance on Church St.), Whitney Pier on Wednesday, November 22, 2023. A gathering of family and friends will take place from 1:30 to 2:30 p.m. with the memorial service to follow at 2:30 p.m. in the All Faith Chapel with Fr. Albert Maroun officiating.
For those unable to attend, Live Streaming will be available on our website.
Click Here:  https://www.facebook.com/35925689617/live/
Donations in memory of Betty may be made to a charity of one's choice.
"Goodbye and see you someday, we love you."
Your husband, Wayne.
Funeral arrangements are entrusted to the care and direction of Pier Community Funeral Home.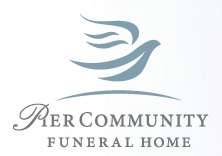 Online Condolences
Wayne, so very sorry to hear of Betty's passing. May she rest in peace. Prayers and condolences to you and your family.
From:  Jacquie Moffatt
Dear Wayne, boys and family
I was saddened to hear of Betty's passing. Betty would always have some funny story to tell us when we would visit her when we went down to visit mom. We would always have a barrel of laughs. Ann Marie and I saw her when we were down in September. She will be missed by all.
From:  Marian & Mike Silver
Dear Wayne & Boys,
My sincere condolences on the passing of dear Betty. I haven't seen her in many years but remember her fondly. May she rest in peace.
From:  Martha Mizzi
Dear Wayne, Jamie, Chad, Margaret, Francie and Gary,
Please accept my heartfelt sympathy on the passing of your beloved wife, Mother and Sister Betty. I can still picture her telling me a story with bright eyes and
lots of animation. Her smile was always bright! We had many good times and lots of fun with Betty, growing up. She was like my surrogate "older sister" during high school. Loved her dearly. Her and Wayne's relationship was the envy of any married couple. Thinking of you all at this sorrowful time.
Love and Prayers,
From:  Arlene MacDonald (Bedford)
I was honored to live on Duke St. growing up with Betty's family. My mom Rita was best friends with Babe and Dan. They were so good to my mom after dad died. I have wonderful memories of Betty, Margaret Ann and Francis. What a beautiful, generous family. I am now in a large community of sisters in the United States and want to send assurance to Wayne and all the family that you are all in our prayers and thoughts.
May the Lord bless and console you with His Love and Peace!! Sister M. Alexandra Morrison (Marilyn Morrison)
From:  Sister M. Alexandra Morrison (Marilyn Morrison)
So very sorry to her of Betty's passing. She was such a lovely lady. May she rest in peace.
From:  Alice Nicholson
We were very saddened to hear of Betty,s passing. She had a great sense of humour and will be greatly missed. We cannot attend the service but you are all in our prayers.
From:  Carol & Charlie Crowe