Baddeck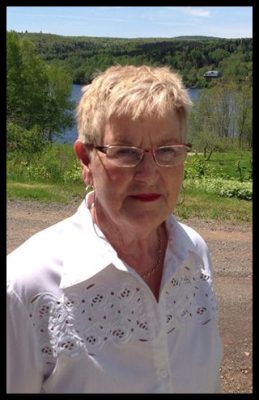 It is with deep sadness that we announce the peaceful passing of our beloved mother, Murdena Stephen, on Friday, October 6, 2023, at the Victoria County Memorial Hospital, Baddeck, Cape Breton. Full of love she lived a joy filled life for 85 years.
Born in West Tarbot, Cape Breton, Murdena was the daughter of the late John Angus and Alice (MacRae) Smith. She was a sister to the late Muriel Morrison, Betty Gimler, Raymond, Donnie, Andrew, and Jackie Smith. Devoted and loving husband of 45 years to the late Robert Stephen.
Murdena is survived by her two loving daughters. Valerie Stephen, Cape Breton, Susan Stephen and son-in-law, Bruce Bonner, Ottawa, Ontario; sisters-in-law: Angie, Kaye, Gerry, and Marie; nieces, Donelda MacAskill (John), Marianne Smith, Sylvia Asaph (Raymond), Kathy Reashore (Clair), Andrea Smith, Sharon (Teddy), and Sharlene; nephews, the late Wesley Smith, Murdock Morrison, Allison Morrison, Frank (Nancy) Morrison, Terry (Lisa), Glenn (Monique), Jason (Alix) Dale (and the late Kelly), Paul (Theresa), Eric (Donna), the late Robert (Catherine) and Bruce Gimler; along with many great-nieces and great-nephews.
Murdena graduated Nursing College and spent many years as a Registered Nurse in Cape Breton and Ottawa. A woman of many talents, she became a Real Estate agent, ran a catering company Classic Catering with her best friend, Margaret Conrad. Finally returning to Cape Breton Murdena and Robert ran a Bed and Breakfast for 15 years. She enjoyed meeting people from all over the world and loved to travel. Murdena enjoyed cooking and baking for family and friends. She will be missed by all who knew her.
Visitation and memorial service to celebrate the life of Murdena Stephen will be held on Wednesday, October 11, 2023, at St. Ann's Bay United Church, Indian Brook, Cape Breton. A gathering of family and friends will take place from 1-2 p.m. with service to follow at 2 p.m. with Rev. Ian Harrison officiating. Light refreshments will be served in the church hall tearoom following the service. Private family interment will take place in Riverside Cemetery, North River, overlooking her homestead.
Donations in memory of Murdena can be made to St. Ann's Bay United Church where she was a proud member or a charity of one's choice.
Heartfelt thanks to the doctors, nurses, and staff of Victoria County Memorial Hospital, Baddeck, for the care given to Murdena during her time of need.
Funeral arrangements are entrusted to the care and direction of Pier Community Funeral Home.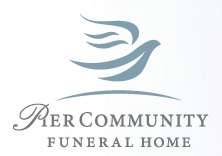 Online Condolences
Valerie and Susan sorry to read of your mother's passing, your mother and I were Nursing Classmates at Sydney City Hospital. We didn't get to see your mother much after she moved back to North River,but we always enjoyed our visits in Baddeck each summer. I will be unable to attend the visitation and service tomorrow, my thoughts and prayers are with you and your family. Phyllis Ball and Classmates
From:  Phyllis Ball
Susan/ Bruce & family. Our thoughts and love are with you during this season of goodbye to your beloved mother. May she relax deeply into the arms of angels and know peace. Love & support from your soul companions at Breakfast with Soul.
From:  Lilly Whit
My sincere condolences on the passing of this beautiful lady. She was so classy and elegant and a joy to be around. Rest easy Murdena, you earned it. xo
From:  Barb Morrison-Egan
My sincere condolences to all Murdena's family and friends. She was a great inspiration to all those who came to know her.
From:  Roderick MacDonald