Sydney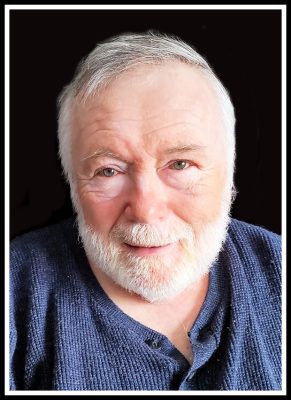 On Tuesday, October 3, 2023, Wayne Ryan was escorted by an Angel into the presence of his LORD and Savior, where he is more alive now than he ever was. He passed away peacefully at home as he wished, with his family by his side after a 13-year battle with Parkinson's disease. A great husband, father, poppy, brother, brother-in-law, uncle and friend. Wayne will be missed by many.
Wayne was a Pier boy, and third son of the late Maxwell and Marguerite (Reader) Ryan of St Ann's Street, Whitney Pier.
Wayne began his electrical career in Sydney in 1967 with Ben MacEachern Electrical and Sydney Steel in 1968. He married his high school sweetheart and love of his life, Margaret Munro in 1970 after a six-year relationship.
In 1980 he moved his family to Fort McMurray, AB, where Wayne transitioned his career to Syncrude Canada until he retired in 2002. Following retirement, he moved back to Cape Breton and purchased St. Ann's Bay Campground where he was owner and operator for six years.
He spent several more years back in Fort McMurray, contracting with Design Engineering Group at the Syncrude Site on the UE1 Expansion Project and for Opti Nexen Canada at the Long Lake Site. He made many lifelong friends there.
During his life in Fort McMurray, Wayne volunteered with the Canadian Cancer Society as Co- coordinator Patient Services, Scouts Canada as a Beaver, and Cub leader, and with the Association for the Physically and Mentally challenged. He served as church treasurer as well as church maintenance.
Wayne said his most rewarding adventure was with Adventures in Missions, accompanying the teens from Baddeck Baptist Church on a mission trip to New Orleans in 2016 feeding the homeless.
Above all Wayne was a devoted family man who adored his daughter and grandchildren. He was blessed to have the grandchildren in the summers and take the family on numerous holidays and cruises. He and Margaret loved to travel with their cruise buddies and as well travelling internationally.
Wayne is survived by his wife of 53 years, Margaret; his precious daughter, Carla, Fort Saskatchewan, AB; grandchildren, Christopher Ryan, Salmon Arm, BC., and Brennan and Leia Hamel, Fort Saskatchewan, AB; brothers, Bob (Ginger), Kingston, ON, and Barry (Lynne), Comox, BC; sisters, Sharon (Terry) Donovan, Sydney, and Shirley (Phil) Lundrigan, Fort McMurray, AB; sisters-in-law, Gloria Ryan, Sydney, Paula (Michael) Smith, Yarmouth, and Julie MacLeod, Riverview, NB; as well as many nieces and nephews.
Besides his parents, Wayne was predeceased by his son, Christopher; daughter, Terri-Lynn; brother, Don Ryan and sister-in-law, Linda (Skeard) Ryan.
Keeping Wayne's wishes to remain at home, until he went to be with the LORD was only possible by the help of following people: Terry Donovan, his brother-in-law, who was available on a moments notice day and night to help Wayne as needed, City Homemakers, John Bourgeois, Palliative Care, VON, Doctor Laith Shimon and family and friends. Your kindness will always be remembered.
Visitation and memorial service to celebrate the life of Wayne Ryan will be held at Pier Community Funeral Home, 1092 Victoria Rd. (entrance on Church St.), Whitney Pier on Tuesday, October 10, 2023. A gathering of family and friends will take place from 11:30 a.m. to 1 p.m. with the memorial service to follow at 1 p.m. in the All Faith Chapel with Pastors Sheldon Chant and Phil MacCormack officiating. A reception will follow the service.
Family flowers only. Memorials in memory of Wayne, may be made to Loaves and Fishes, Cape Breton Bible Camp, or a charity of your choice.
Funeral arrangements are entrusted to the care and direction of Pier Community Funeral Home.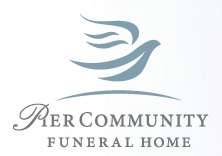 Online Condolences
My sincere condolences to you Margie and your family. RIP Wayne.
From:  Judy Tetford
My deepest condolences to Margaret and family.
From:  Gwynn Shaw
I was fortunate enough to have met Wayne and Margie years ago at a dance at the Vocational School. We went on to become great friends, wonderful neighbors to each other, as Wayne & Joe built our houses next to one another on Kennedy Ave., Sydney. That bonded our friendship even further, as we had our 3 children together within a month of each other. Oh the times we had!!! True friendship never ends by distance, and I am blessed to say that ours did not. Wayne and Margie will be forever friends, and Wayne will be forever remembered. Rest in Peace my Friend. Margie, you rest easy now, for you have done your job!!!
From:  Lorraine MacKinnon
I am so sorry to hear of Wayne's passing. My condolences to the whole family.
From:  Linda (Larick) James
So sorry for your loss Wayne was one in a million guy RIP FRIEND ❤️
From:  Warna Jean Maxwell
My sympathy to you Margaret and Carla. As well as to Julie
From:  Rose mcintyre
Our deepest sympathy on the loss of your Dad Carla and Your husband Marg. Blessings to all of Wayne's family.
From:  Anne and Jim McMullin
So sorry to hear of Wayne's . My condolences go out to all of you.
From:  Roman Mulak
sorry to hear of Wayne passing
From:  Gerald Pino
To Waynes Family, So sorry to hear of your loss. My deepest sympathies!
From:  Helen (Drover) Horsman
Dear Margie, we are so saddened to hear of Wayne's passing, our treasured friend. We hold him dearly in our hearts. Sending our love and support to you and your family at this time. A cup of tea and hugs are always ready for you with good memories. Love Norma Plumridge and family.
From:  Catherine Plumridge
Margie and Family
I learned today of Wayne's passing. My thoughts and prayers are with you. Wayne is now with your precious son and daughter. Blessings.
From:  Janet Fortune Woodworth, Halifax NS
Sending our deepest sympathy to Margie and family. Thinking of you at this difficult time.
From:  Pat and David MacLeod