Louisbourg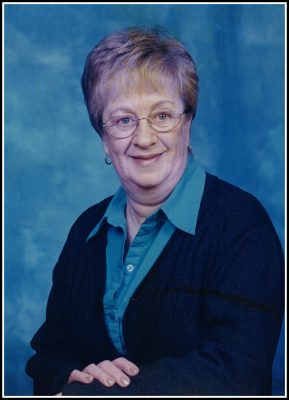 The family of Mary Evelyn Phillips are saddened to announce her passing on Friday, October 20, 2023. Evelyn passed away peacefully in her home with her husband, George Henry, by her side.
Evelyn was born in St. Jacques, Newfoundland on the 4th of July 1944. She was the only daughter of Mary and Robert Oakey. From a young age, Evelyn assumed the role of caretaker to her six brothers, Albert, Ron, Roy, Dan, Len, and Robert 'Bob'.
Evelyn was devoted to her community. She served as President of the Catholic Women's League as well as President of the Fortress Senior Citizen's Club. Evelyn was also an active supporter of St. Bartholomew's Parish in Louisbourg. She was so proud to work alongside such wonderful people, dedicated to service and supporting community. Evelyn was a devout Catholic and active member of Stella Maris Parish.
Evelyn loved to bake, and everyone who knew her loved her baking, especially her homemade bread. Evelyn donated her cookies, pies, and bread to community functions whenever anyone needed them. Evelyn was reliable, kind-hearted, and she loved to make people laugh. Evelyn made a point of talking to her friends each and every day. She cared for the people in her life immensely and showed great loyalty to them.
Evelyn was predeceased by her mother, Mary; father, Robert; and brothers, Albert, and Robert 'Bob'.
Evelyn is survived by her husband, George Henry Phillips; children, Lori (Robert), Jason (Liza), Cindy (Ron), and Todd (Kaitlin); brothers, Ron (Liz), Roy, Dan (Patsy) and Len (Terry), and her grandchildren, Emma, Dylan, Tristan, Olivia, Braydon, Rawan, Ayla, and Parker.
Visitation for the late Evelyn Phillips will be held at Stella Maris Church, Louisbourg from 6 to 8:30 p.m. on Thursday, October 26, 2023. Memorial Mass will be celebrated in Stella Maris Church, Louisbourg at 11 a.m. on Friday, October 27, 2023, with Fr. Ikechukwu Alphonsus Iwuji officiating. Reception will follow in the church hall and interment will be in the parish cemetery, Louisbourg.
Donations in memory of Evelyn may be made to a charity of one's choice.
Funeral arrangements are entrusted to the care and direction of Pier Community Funeral Home.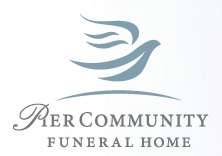 Online Condolences
Our very sincere sympathy to all…Evelyn was a beautiful lady and her loyal friendship to our mother ( Olive deVries ) did not go unnoticed….hold tight to all your wonderful memories
From:  Caroline Lovett
My thoughts go out to the family.
She will be greatly missed.
From:  Linda Oakey