Catalone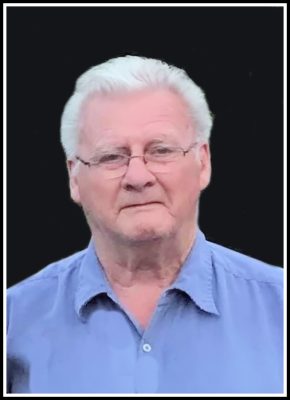 It is with heavy hearts that we, the family, announce the passing of our dear father, husband and grampy, Jackie, at the age of 82. He passed away on Thursday, October 12, 2023, at the Glace Bay Hospital following a battle with dementia.
Born in Little Lorraine, Jackie was the son of the late Daniel and Sadie MacDonald. He resided on Catalone Road most of his life.
Jackie was known as a jack of all trades. He was a fisherman, carpenter, and a bartender among other things. He was a proud and dedicated member of The Royal Canadian Legion, Branch 62, Louisbourg and the Carpenters Union. Jackie was strong-willed, sharp tongued, hardworking and always had a drink in hand. He enjoyed the outdoors, hunting, fishing with his friends/brothers and driving around the loop with Collie.
Jackie is survived by his wife of 61 years, Patsy (Ferguson) MacDonald; four daughters, Evelyn Anne (Donnie), Charlene (Allen), Jacqueline (Mickey) and Trish (George); five granddaughters, Sgt. Jillian (Beth), Kaitlyn (Anthony), Haley (Tyler), Kyla (Kyle) and Annika; four great-grandsons and one great-granddaughter; siblings, Laughlin (Irene), Bert (Clarisse), Kenny, Rita, Mary, and Debbie (Lawrence); sisters-in-law, Mary and Ellie; brother-in-law, Danny MacMillian; as well as many nieces and nephews.
Besides his parents, Jackie was predeceased by brothers, Clifford, and Walter, sister, Margie and brothers-in-law, Dennis and Fabian.
Memorial Mass will be celebrated on Saturday, October 14, 2023, at 11 a.m. in Stella Maris Parish, Main Street, Louisbourg with Fr. Ikechukwu Alphonsus Iwuji officiating. Refreshments to follow in the church basement. Interment will be in Stella Maris Cemetery, Louisbourg.
In lieu of flowers, donations may be made in Dad's memory to the Alzheimer Society of Nova Scotia.
The family sends their heartfelt thanks and appreciation to the staff of 4 North at Glace Bay Hospital as well as the Osprey Angel's Home Care team for their care of Jackie in his time of need.
Funeral arrangements are entrusted to the care and direction of Pier Community Funeral Home.
So the last thing we will say… "forever and always… We Love You Dad"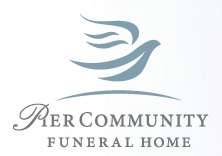 Online Condolences
Sorry for your loss. My prayers are for Jackie and his family to help you all get through this sad time.
From:  Scott Ferguson