Whitney Pier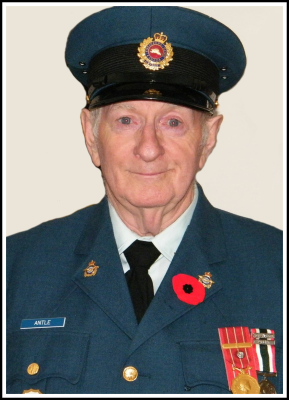 The Family of Sgt. Raymond Philip Antle are shocked and saddened to announce his sudden passing on October 16, 2023, at home, in Sydney. He has reunited with his loving wife, Catherine 'Kay' in heaven.
Born on July 26, 1943, in Sydney, Ray was a son of the late Raymond and Catherine (Weeks) Antle.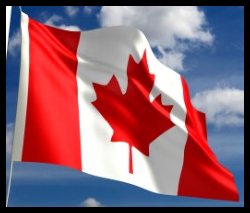 Ray served his country when he enlisted in Halifax in 1962 and completed his basic training and trades training by 1963. He was then stationed in Sydney with his beloved wife, Kay and they set out to travel the world and raise their family. Ray's military career took them to multiple bases across Canada and Europe. In 1989, while based in CFB North Bay, he retired from the military and continued to serve with the RCMP in Ottawa until he fully retired and returned home to Sydney, in 2002.
Ray 'Junior' then served his community as a dedicated volunteer. He generously gave his time to many local charities including Meals on Wheels, Good Food Bus, Habitat for Humanity and so many others. Ray also served as the President of the Whitney Pier Seniors and Pensioners Club.
As a nature and animal lover he would not leave the house without a dog treat or two in his pocket (more if he was delivering Meals on Wheels) and took joy in watching the many birds swing from the multiple bird feeders he kept well stocked. He loved his garden, and it wasn't unusual to see him talking to his plants and sharing his love.
Ray is survived by his loving children, Brenda Drummond (Eric), Patti Schopp (Jeff), and Donnie Antle (Sarah); grandchildren, Alyssa Dawson (Fred), Becky Drummond (Bryan), John Drummond, Kelsey Drummond, Bradley Schopp, Jessica Schopp, Rhiannon Poirier (Brandon), and Christopher Jinkinson (Stephanie); great-grandchildren, Owen Dawson, Henry Dawson, Amelia Jinkinson and Autumn Jinkinson; sisters-in-law, Ruby Antle and Lou Jones (Tom); brothers-in-law, Donnie Smith (Connie), Martin Smith and Robbie Smith (Pat); nephews, Sandy Anderson, John Antle, Glen Jamieson, Brian Tell, Michael Antle, Jimmie Antle, Alton Smith and Hector Smith; nieces, Wendy Bennett, Patti Bennett-Smith, Sheila Matheson, Valerie Creighton, Karen Coulter, Jane Moore, Lori Moore, Lynn Kent, Cindy Emsley, Amanda MacLeod, Tracey Cameron, Tammy Jones, Chelle Smith, and Glenna Smith.
As the last of his generation, and besides his parents, Ray was predeceased by his siblings, Ed Antle, Mary Bennett, Gord Antle, Anastasia (Stash) Tell, Loretta Jamieson and Jim Antle; brother-in-law, Jimmie Smith; sister-in-law, Nancy Smith; nephews, Donald Antle, Robert Bennett, Bobby Antle, and Jay Smith; nieces, Lorraine MacDonald, Donna Kowalchuk and much-loved son-in-law, Paul Drummond.
Visitation for the late Raymond Antle will be held at the Pier Community Funeral Home, Whitney Pier, 1092 Victoria Rd. (entrance on Church Street) on Monday, October 23, 2023, from 2-4 and 7-9 pm. A Funeral Mass will be celebrated on Tuesday, October 24, 2023, at 10 a.m. in Holy Redeemer Church, Whitney Pier with Fr. Paul Murphy officiating.
For those unable to attend, Live Streaming will be available on our website.
Click Here:  https://www.facebook.com/holyredeemerwhitneypier/videos/
In lieu of flowers, donations in memory of Ray may be made to Holy Redeemer Building Fund, Heart and Stroke Foundation or a charity of one's choice.
Funeral arrangements are entrusted to the care and direction of Pier Community Funeral Home.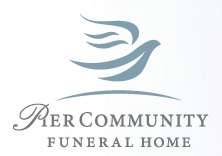 Online Condolences
Prayers for Ray and his family. Wonderful man who volunteered to deliver food. Dogs loved getting treats for him. Rest in Peace Ray.
From:  Diane Lewis