Sydney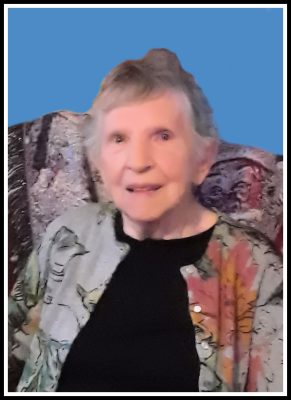 In peace, Florrie died on Tuesday, September 12, 2023.
Born on January 14, 1929, in Reserve, a place she treasured, Florrie was the daughter of the late Mickey F. and Flora MacNeil.
Florrie was married to John J. Paruch in 1954, until his death in 1980. Together they had four children, Mary (Sister M. Johanna), Michael (Katie), and their son, Kelly, Kathy Eades (the late John), and their children, Luke, Josh, and Jessica, Nancy and her son, Paul Bickerton (Nicole MacDougal); as well as many special nieces and nephews whom she supported and loved.
Mom was predeceased by her brothers, Flight Sergent Hilary MacNeil, Cecil Mac Neil, and sisters, Peggy Abraham and Mary O'Leary.
Florrie was a 1954 graduate of St Joseph's Hospital in Glace Bay. Until her retirement in the 80's she spent her career there, ultimately serving as head of Maternity, and the Night Supervisor for many years. She was a nurse's nurse, earning the admiration of the doctors, nurses, and the many students who were trained by her over the years. She retired from active nursing in 1982, then volunteered for Palliative Care. She had a tremendous gift caring for the dying. During her days off she produced masterpieces of needlework, knitting, crocheting, embroidery and hand sewn dresses.
Florrie was a woman of deep Catholic faith, in her 'retirement' she attended daily Mass. She was a member of St. Mary's Polish Church and Holy Redeemer Church.
Florrie purchased her bungalow in Ben Eion, and as her way, opened it to family and friends who were always welcome to come for a swim, or to attend the huge gatherings with great food and conversations. The bungalow was her refuge from spring thaw to first snow.
As she graciously accepted the limitation that age brings, she moved to South Bar, living in her sweet apartment attached to Michael and Katie's house. As long as she was able, she continued to enjoy Sunday Mass, shopping, lunch out, and her friends and family. In the past few years, she struggled with Parkinson's disease and dementia, which never diminished her capacity to laugh heartily, one of her greatest attributes.
The family has deep appreciation for the warm, compassionate care provided to our mom by the County Homemakers, VON and New Dawn. Special thanks to Margie McNeil and Darlene Cunningham. Also, thanks to those at the Cove who cared for her and the wonderful staff at An Cala Palliative Care who provided comfort to mom in her final days.
There will be no visitation for the late Florrie Paruch. Memorial Mass will be celebrated on Friday, September 15, 2023, at 11 a.m. in Holy Redeemer Church, Whitney Pier with Fr. Paul Murphy officiating. Following the Mass, a reception will be held at the Pier Community Funeral Home. Private family interment will be in Resurrection Cemetery, Sydney Forks at a later date.
Donations in memory of Florrie may be made to a charity of one's choice.
Funeral arrangements are entrusted to the care and direction of Pier Community Funeral Home.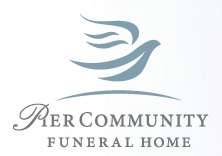 Online Condolences
Paruch family:
Sincere sympathy on the passing of your dear mother. May all your wonderful family memories bring peace at this difficult time.
Our prayers are with you all.
From:  Dave and Mary French
Mike,
I was sorry to hear of your mother's passing. My condolences and thoughts are with you and Katie at this difficult time.
From:  Chuck Drohan
Dear Mike and Family,
Our sincere condolences on the passing of your mother. Florrie was a dear person and I know her loss will be felt very deeply. We have many lovely memories of her as I am sure all her friends and family have as well. May your memories sustain you and your family in the days to come.
From:  Doug and Margie Walsh
My deepest condolences to the family of Florrie. What a beautiful soul she was. My she rest in beautiful peace.
From:  Katelyn A
Thoughts go out to the family, I always enjoyed dropping in for as she would say "I'm a quick visit, wouldn't it be great if all were like me" . I enjoyed our back and forth teasing as I always wanted a bite of her beautiful lunch ( and no, she would never let me have a bite, lol) and making sure not to upset the ole nurse manager in her. Home nursing has its up and downs and getting to know great clients and great families such as Flo's is definitely a pleasure.
From:  Dale Glancey, LPN, VON