Sydney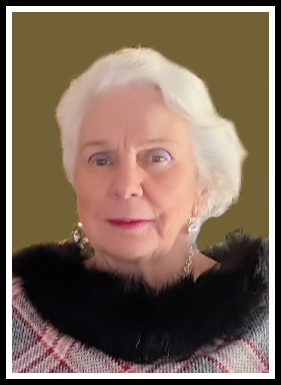 It is with great sadness that we, the family, announce the sudden passing of our mother, Mary 'Joyce' MacKeigan, on Saturday, September 2, 2023, at the Cape Breton Regional Hospital, Sydney.
Born and raised in Howie Center, Joyce was the daughter of the late Lottie and Ambroise Tobin.
Joyce is survived by daughters, Linda Rose MacLeod (Donnie), and Charlotte MacMullin (Robert); son, Jack (Wendy); sisters-in-law, Carmel MacKeigan and Mary Jewett, and her pride and joy, her precious grandchildren, Michael Power, Lindsey MacLeod (Terrance), Kayla Rose MacLeod (Shaun MacDonald), Corey MacKeigan and Kyle MacKeigan (Samantha Williams). She was also known as GiGi to her beloved great-grandchildren, Matthew, Callie, Lachlan, Brooke and Olivia. Also left to mourn her passing are her sister, Linda MacFadden (Les) and many close lifelong friends, especially, Joan Gouthro.
Besides her parents, Joyce was predeceased by her loving husband of 53 years, Jack MacKeigan Senior; brother, Jimmy Tobin and her best friend over the past nine years, her dog, Beanie.
Joyce worked at Jacobson's Ladies Wear for much of her adult life. She enjoyed Bingo, playing cards, watching sports and walking in the Baille Ard Trails or along the boardwalk with Beanie.
Special thanks to Dr. Paul Murphy for his many years of service and to the staff of 3A at the Cape Breton Regional Hospital.
Visitation and memorial service to celebrate the life of Joyce MacKeigan will be held at Pier Community Funeral Home, 1092 Victoria Rd. (entrance on Church St.), Whitney Pier on Thursday, September 7, 2023. A gathering of family and friends will take place from 1 to 4 p.m. with the memorial service to follow at 4 p.m. in the All Faith Chapel with Rev. Sheldon Chant officiating.
Memorial donations in memory of Joyce may be made to the Cape Breton SPCA.
Funeral arrangements are entrusted to the care and direction of Pier Community Funeral Home.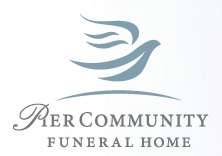 Online Condolences
Charlotte,Robert,Lindsey and families, so sorry to hear of the loss of your mother/grandmother. Our thoughts and prayers are with you all.
Jackie, Bruce and Victoria Matthews.
From:  jackie matthews
So sorry to hear of Joyce's passing. She was a lovely lady. Our hearts and prayers for the family. She will be greatly missed.
From:  David and Karen Burke
To all Joyce's family ,I an sad to hear of Joyce's passing
She was a bit person inside and out. May She Rest In Peace Amen
From:  Peggy margetti
I was saddened to learn of Joyce's passing. While she was out walking her dog, she would always stop to say Hi. We would share some update regarding family or mutual acquaintances. My heartfelt condolences to her family and all her loved ones. I always thought of her as a lovely lady and neighbor.
From:  Alice Swan (Hynes)
Dear Family:
We are truly saddened by the passing of dear Joyce. She was a great neighbour and friend. We always loved our chats. She will be truly missed. Our sincere sympathy to the family.
From:  Dave and Mary French
Our heartfelt condolences. While very sad to hear this news, so many memories which brought smiles to us about summer visits to Sydney.
Love to all!
From:  Heather Bain (MacKeigan), Carmel and Richard MacKeigan
Sending our condolences to Joyce's family,we were so sorry to hear about her passing,she was a wonderful lady ❤️
From:  Roger and Sandie Garabb
Very Sad to hear this news. I used to sit with Joyce and her friends watching young Jackie play hockey with Chuck. So sorry for you loss.
From:  Helen Szucs (Rozicki)
Charlotte, Jack, Linda and the MacKeigan family
Joyce was a loving mother and a true blessing to you all.
Wishing you peace and comfort at this difficult time.
From:  Elaine and Hayes MacNeil
So sorry to hear about your mother's passing. Jack and family your was a beautiful lady inside and out. Our thoughts and prayers are with you all during these difficult times. Your mom was truly a beautiful soul and touched so many people and I know she's up there in heaven with your Dad. RIP and God Bless your beautiful soul Joyce 🙏 ❤️
From:  Michael Marmulak
Jack, Wendy and family Sincere sympathy on the passing of your mom. Our thoughts and prayers are with you.
From:  John & Janice MacInnis
Condolence Message So sorry for your loss, worked with Joyce for years and we had a few laughs along with some worrisome days with her Jack but she never complained., she loved her family .
From:   Pat Muggah
I am so sorry to hear of Joyce's passing. My sincere sympathy goes out to you all at this difficult time. Joyce was as beautiful on the inside as she was on the outside. Hugs go out to you all, she was a special lady.
From:  Gail Nichols (Matheson)
Sympathy & Love at this difficult time. She certainly is in God's Hands.
From:  Darlene (MacPhee) Csernyik / Byron MacPhee Jr.