Albert Bridge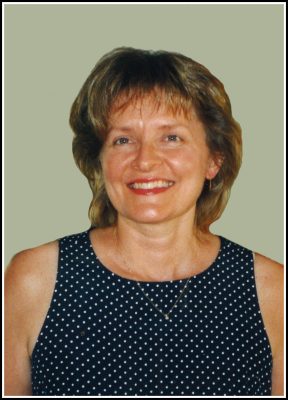 It is with profound sadness that we, the family, announce the untimely passing of Donna Cecelia (Mortimer) Keough at home, in Albert Bridge, on Tuesday, September 12, 2023.
Born on March 8, 1960, in Sydney, Donna was the proud daughter of the late Sidney and Cecilia Mortimer.
In her early years, Donna attended Ashby School, later graduating from Sydney Academy. She went on to obtain a Secretarial Science Diploma at Cape Breton University (formerly University College of Cape Breton). Donna pursued a career at Esso Home Comfort, beginning as a secretary and completing her employment there as a manager. Afterwards, she joined Citizenship and Immigration where she unfortunately retired early due to illness. During her years of employment, Donna met many friends, friendships, that lasted longer beyond retirement.
Donna enjoyed food, often watching the Food Network, to further develop her culinary skills. She loved music and was a long-time member of Saint Theresa's folk choir, later Saint Marguerite Bourgeois folk choir. Donna enjoyed the simple things in life, nothing meant more to her, than sitting with her husband, Terry, looking over the Mira River. This brought Donna much peace and joy.
Donna is survived by her loving husband and best friend, Terry. Donna will be deeply missed by her brothers, George, and Bruce (Charlotte), both of Sydney; sister, Sheilia (Kevin Cooke), Sydney Forks; sister-in-law, Brenda and numerous nieces and nephews.
Besides her parents, Donna was predeceased by her younger brother, John.
The family would like to thank every health care professional for their outstanding care given to Donna during her illness. Special mention to Donna's family physician, Dr Paul Murphy, for his many years of service and excellent care. An extra special thanks to Claudette for all she did for this family in our time of need.
A gathering of family and friends will take place in St. Theresa's Church, Sydney from 9 to 10 a.m. on Saturday, September 16, 2023, for the late Donna Keough. Memorial Mass will be celebrated, at 10 a.m. with Fr. Evo DiPierro officiating. Following the Mass there will be a reception in St. Theresa's Hall.
Donations in memory of Donna may be made to a charity of one's choice.
Funeral arrangements are entrusted to the care and direction of Pier Community Funeral Home.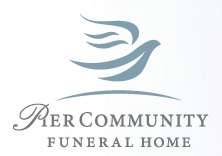 Online Condolences
Terry, so very sorry for the loss of your wife, Donna. Our thoughts and prayers go out to you and Donna`s family.
From: Jerry and Norma Travis
It is profound sadness we offer condolences to Terry and Donna's family. We will miss her beautiful smile and chatting on our walks in passing one another. Donna you were a ray of sunshine in our neighbourhood. Rest in peace sweet angel and we know you will always be watching over your Terry. Love and hugs
From:  Brenda and Tom Wylde
I was so very sorry to hear of Donna's passing. She was a lovely person.
From:  Jessie MacDougall
Terry and family:
Sincere sympathy on the passing of Donna. Our thoughts and prayers offered at this difficult time.
From:  Dave and Mary French
Terry, so very sorry for the loss of your lovely wife. I will pray for strength for you.
From:  Brenda Tomie
My heartfelt sincere condolences to you Terry and Donnas family . RIP beautiful ❤❤❤❤
From:  Lucy Currie
Terry and family
Please accept my sincere condolences on the recent passing of Donna. Know that others are thinking about you at this sad time.
From:  Margie Wadden
I am very sad to learn of Donna's passing. She was truly a lovely person and a joy to be around.
From:  Kevin Keough
So sorry for your family's loss ❤️
From:  Trina Peters
Terry, we are so sorry to hear of Donna's passing, She was a very strong and loving person. Our thoughts and prayers are with you during this time of sorrow.
From:  Brian and Kate Delaney
Sincere condolences to Terry and other family members. Donna was a great person and I am sure you all have your special memories to comfort you now and more so in the future.
From:  Watson Andrews