83, Whitney Pier
It is with heavy hearts that we, the family announce the dignified passing of James Albert Johnstone, age 83, on Friday, September 15, 2023, surrounded by his loving family at the Cape Breton Regional Hospital palliative care unit, Sydney, after an unexpected battle with cancer.
Born in Sydney and raised in Whitney Pier, James was the son of the late Thomas and Dorothy (Mader) Johnstone.
James is survived by his loving wife of 63 years, Rose (Long) Johnstone. For 66 years James and Rose built a beautiful life and family together and built their home around them.
James also leaves behind to grieve his children, Wanda, Darlene Lappin, Laurie (Drew), James, and granddaughter, Vanessa Syms, who was like his own daughter; his grandchildren, Vanessa Syms, Gary Ayre, Candice Auger, Timothy Farrell, Justin Ayre, Holly Leadlay, Jessica Courtney, Jordan Lappin and 16 great-grandchildren. He is also survived by his sister, Faye MacNeil, Grand Cache; sisters-in-laws, Ollie Hubert, Joyce Cote, Leona MacNeil, and Colleen Sampson; brothers-in-law, Lloyd Long, Robert Long, Kenneth Long and Leo Long; as well as many nieces and nephews.
James was predeceased by his son, Roy Johnstone; great-grandson, Riley Young and his sisters, Mima Johnstone and Glennice Sheppard.
James started working at the age of 15 at numerous places throughout Whitney Pier and spent 30 years at the Coke Ovens before retiring from the Tar Ponds at the age of 60.
In addition to being a beloved son, brother, husband, father, grandfather, and great grandfather James has been a long-standing member of the Branch 138 Legion (Ashby) where he was very active in many capacities. But we don't want to forget his love of playing darts there on Thursday nights.
James will be remembered by many people in the community for this thoughtfulness, kindness, and his ability to lift the spirits of others. We don't want to leave out his love of telling jokes to anyone who would listen.
We, the family would like to thank the doctors and staff of the Cape Breton Regional Hospital, palliative care unit for providing loving support, comfort and kindness during this difficult time.
Memorial service to celebrate the life of James Johnstone will be held at Pier Community Funeral Home, 1092 Victoria Rd. (entrance on Church St.), Whitney Pier on Thursday, September 21, 2023, at 2:30 p.m. with Fr. Paul Murphy officiating. Following the service, a reception will take place in the funeral home.
Memorial donations in memory of James may be made the Hospice Palliative Care Society of Cape Breton.
Funeral arrangements are entrusted to the care and direction of Pier Community Funeral Home.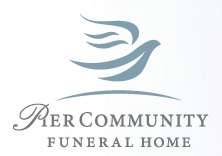 Online Condolences
Darlene and family, I am so sorry to hear of your Dad's passing. As difficult as it is now you will find memories that will bring a smile to your face as the years pass. Please accept my sincere condolences.
From:  Wanda Fedora
My deepest condolences to the family Mr. Johnson was an awesome human being may he rest in peace
From:  Diana Brewster
Darlene, rose and family I was deeply saddened to hear of his illness and his sudden passing. I will keep you in my prayers and will be thinking of you all. God bless.
From:  Helen Barrington
I am truly sorry to hear of your father's passing. May he rest in peace.
From:  Joan C MacIntosh
On behalf of the Boutilier family of "the Pier" we send our thoughts and prayers to Jimmy's family
From:  Robert Boutilier
Rose and family I'm so sorry too hear of Jim
Passing my sincere condolences to you all
From:  Loretta brookman
So sorry to hear of Jim's passing. Although a quiet man it was fun to meet up with him, play darts with and to hear his pier stories and jokes. We'll miss you Jim. R.I.P.
From:  Gen Fogarty/Kevin Primmer
Sorry to hear about Jim's passing. Always enjoyed talking with Jim either at the Legion or Sobeys parking lot. I worked with Jim at the Coke Ovens. Also Jim worked with my father Jim MacLean at the Ovens. Condolences to family..
From:  Butch MacLean
My sincere condolences to all the family. My thoughts and prayers are with you all at this difficult time. God Bless
From:  Stella Walcott
Rose and family I am so sorry to hear of your families loss. Thinking of you all and God bless you all. 🙏
From:  Linda & Ray Doucet
Rosie and Family, my sincere condolences on the passing of Jimmy. He was so kind and will be missed. Sending my love and thoughts to you at this very difficult time.
From:  Trina Young