Sydney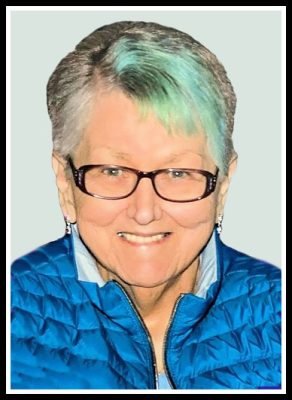 We, the family of Wilma Eileen Rowe are deeply saddened to announce her passing on Tuesday, August 15, 2023, in the Palliative Care Unit of the Cape Breton Regional Hospital, surrounded by her loving family.
Born on July 22, 1947, in Sydney, Wilma was the daughter of the late Roderick and Marion (Chandler) MacNeil. She was the second of six children and was raised in Whitney Pier.
Wilma began her working career at St. Rita's Hospital as a Health Records Technician and continued in that position until her retirement from the Cape Breton Regional Hospital.
Wilma is survived by her husband, Bob; sons, Rob (Laura) and Brad; brother, Bernie; sister, Francie; special niece, Pam Landry; brothers-in-law, Harold (Bettina), Barry (Joan), and Brian (Kay); sisters-in-law, June, Mae and long-time friend, Diane Andrews.
Wilma enjoyed her special luncheons out with her cousins and get-togethers with family and friends for special occasions.
Besides her parents, Wilma was predeceased by a sister, Brenda (Eric) Postlethwaite; brothers, Rod and Frankie; sisters-in-law, Mary 'Sister' (Jim 'Champ') Gillis, Phyllis (Dave) Clarke and brothers-in-law, Ron and Allan Rowe.
Visitation and memorial service to celebrate the life of Wilma Rowe will be held at Pier Community Funeral Home, 1092 Victoria Rd. (entrance on Church St.), Whitney Pier on Monday, August 21, 2023. A gathering of family and friends will take place from 1 to 2 p.m. with the memorial service to follow at 2 p.m. in the All Faith Chapel with Fr. James Oliver officiating. Following the service, a reception will be held in the funeral home.
Donations in memory of Wilma may be made to Canadian Diabetic Association or the Heart & Stroke Foundation.
Funeral arrangements are entrusted to the care and direction of Pier Community Funeral Home.

Online Condolences
sorry for your loss
From:  eric antinello
I'm so saddened to hear of Wilma's passing. She was a coworker and a kind friend to me since I first started at St. Rita's back in the 80s. She was so well liked by everyone who worked with her and treated us to a weekly supply of candy even though she couldn't eat it herself. She never had a bad word to say about anyone. My heart goes out to her loved ones. God bless
From:  BettAnne MacPhee
Bob and family , we were sorry to read of Wilma's passing and want to express our sincere condolences. Our thoughts and prayers are you. We were unable to attend due to a previous commitment , sincerely Gordie and Mary
From:  Gordon and Mary MacDougall