Marion Bridge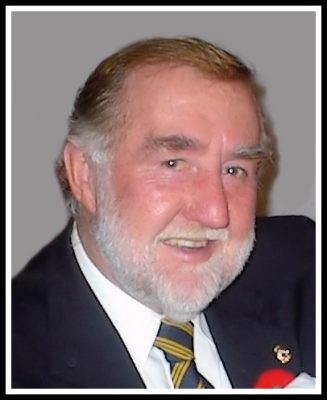 It is with broken hearts that, we, the family, announce the passing of a dear husband, father, grandfather, and great-grandfather, Barry Llewellyn McCulloch of Marion Bridge on Saturday, August 19, 2023. Barry's wish was granted when he passed peacefully at home surrounding by loving family.
The son of the late Margaret and Harry McCulloch, Barry was born in Sydney, on April 18, 1944. He and his brother, Ian grew up in the Ashby area of Sydney.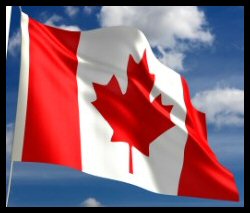 He served in the Canadian Armed Forces as a 2nd Lieutenant. He was a talented wood worker, a business owner who operated Eastern Lumber Kilns (ELK). He enjoyed fishing, Blue Jays games, and berry picking/wine making with friends. He also was a regular at the Farmer's Market every Saturday where his beautiful cutting boards were featured. With a beautiful tenor voice, he enjoyed dancing, and entertaining.
Barry is survived by his loving wife of 39 years, Cleta (Smith/Lively); sons, Sean (Linda), Ian (Kim), and Colin; daughter, Helene, and Cleta's children, Kathi (Wille), Karen, Greg, Maureen, and Brent.
A loving grandfather to 15 grandchildren and great-grandfather to 8 great-grandchildren.
We would like to thank the Staff of 4A at the CB Regional in addition to both the palliative care nurses and the VON. Their contribution to Barry's care and comfort were exceptional. The family is truly grateful.
Memorial service to celebrate the life of Barry McCulloch will be held at Pier Community Funeral Home, 1092 Victoria Rd. (entrance on Church St.), Whitney Pier on Thursday, August 24, 2023, at 2 p.m. with Rev. Sheldon Chant officiating accompanied by musician and friend, Aaron Lewis. A reception will follow the service.
For those unable to attend, Live Streaming will be available on our website.
Click Here: https://www.facebook.com/35925689617/live/
Donations in memory of Barry may be made to a charity of one's choice.
Funeral arrangements are entrusted to the care and direction of Pier Community Funeral Home.

Online Condolences
Sincere condolences on your sad loss of Barry. He was a good neighbor.
From:  Diane Mason
My deepest sympathy to Kathi and all on the loss of Barry. I only met him briefly but he will leave a lasting memory.
From:  Paul Carrigan
Great knowing you and hurtful that you have passed but all things considered you are in a much better place. RIP Barry
From:  James MacNeil
Remembering so many happy days and vinos shared in Gabarus.Our prayers and sincerest condolences are extended to Barry's family
From:  Sheldon and Maurina Canova
Dear Cleata and family
Bless you all as you mourn the passing of Barry. Many times when I look at our trim and flooring we think of Barry and the great craftsman he was . May the many wonderful memories you have be of comfort at this time .
Sincerely
From:  Margaret Ann and Clifford Morrison
Cleta and family. Our sincere condolences to o out to you and your family on your loss. Our thoughts and prayers are with you at this difficult time.
From:  Elroy and Mary Stewart
We are so sorry that Barry has passed away. We enjoyed every minute we spent around him through our years at the Farmers Markets. Our deepest sympathy to you Cleta and your beautiful combined Family. Barry was one of the proudest men I ever met when it came to his boys and girls and I don't think I'll ever forget the day he told us all about his new baby girl He was beaming His suffering is over now. Rest in peace Dear Friend
From:  Diane MacLean and Derrick Muise
I was saddened to learn that Barry had passed. Though I hadn't seen him recently, it was always a pleasure to encounter him while 'on the go' about town. He always had a big smile and a laugh to make a person feel good. My most sincere condolences to his family for their loss
From:  Paul W. MacLeod, Sydney.
Very sorry for your loss.
From:  Larry MacLean
We would like offer our Condolences to Cleta & Family. May Barry rest in peace.
From:  Howard & Dolly Snow
Sending our sincere sympathy to Cleta and the Mc Culloch family on your recent loss . Our thoughts and prayers are with you at this time . RIP Barry .
Kevin( Scotchie) & Elaine MacLellan
From:  Elaine MacLellan