Marion Bridge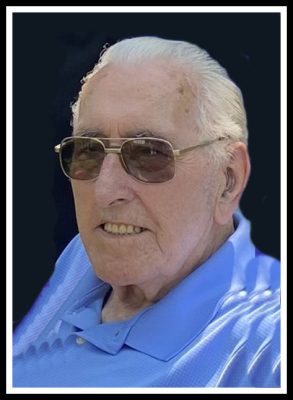 It is with heavy hearts that we, the family, announce the peaceful passing of our loving husband, father, grandfather, great grandfather and friend, Ralph Gordon Burton at the Cape Breton Regional Hospital, Sydney, on Wednesday, July 19, 2023, surrounded by his loving family.
Born on December 27, 1939, in Sydney, Ralph was the son of the late Dan and Isabelle Burton.
Ralph is survived by his beloved wife of 62 years, Patsy; children, Betty (Rick), Carol (Bryce), Ross (Charlene), and Kalvin (Shelley); six grandchildren and six great-grandchildren.
Besides his parents, Ralph was predeceased by sons, Glen and Kevin; brothers, David, Edward and sister, Betty.
Ralph was a very proud member of Local 682. He worked as welder on various job sites across the Atlantic Canada including the Confederation Bridge, Hybernia, the heavy water plant, the Irving Refinery, Martin Fabrication, Levatte Construction and Buds Speedway. Ralph always had a way of adding humor to his workplace. One of our favorite stories he told us was when he fabricated a Christmas tree and welded it 300 feet above the crane at the Confederation bridge. When confronted by the 'Brass' on who authorized such a project, he said "GOD".
Visitation and memorial service to celebrate the life of Ralph Burton will be held at Pier Community Funeral Home, 1092 Victoria Rd. (entrance on Church St.), Whitney Pier on Monday, July 24, 2023. A gathering of family and friends will take place from 10:30 a.m. to 12:30 p.m. with the memorial service to follow at 12:30 p.m. in the All Faith Chapel with Rev. Sheldon Chant officiating. Interment will take place in Forest Haven Memorial Gardens, Sydney.
Donations in memory of Ralph may be made to a charity of one's choice.
Funeral arrangements are entrusted to the care and direction of Pier Community Funeral Home.

Online Condolences
I am so saddened to hear of my beloved Uncle Ralph's passing. His home was the place I would spend all my time when visiting from Ontario with my mom and dad. Ralph and Patsy were and are my special people. They could/can do no wrong in my eyes. Quick to laugh, hard to anger. Hard working, loved his family, salt of the earth man. Thank you to Uncle Ralph and all the Burtons for so many sacred memories. I love you all so much. ❤️
From:  Diane Story
So sorry to hear of Ralph's death. Bill has many fond memories of times shared with Ralph during their youth at the Burton farm .We know that as a family, you will have lots of good memories to sustain you at this time .Know that we are thinking of you all.
From:  Bill and Sheila Windsor
Patsy & Family
So sorry to hear of Ralph passing My thoughts & Prayers are with You all , May God Bless You all
From:  Ada Jane Hagen
To Patsy and family, my sincere condolsences go out to you all. I remember Ralph as a very quiet but oh so kind man. He always had a smile that would brighten a room. I am so sorry for your loss. May in rest in peace.
From:  Faye Dauphine (Patsy"s cousin)
Very Sorry for your loss. My condolences to all of your family and friends. Ralph was a true gentleman and a pleasure to know and work with. RIP
From:  Dean Cann