Sydney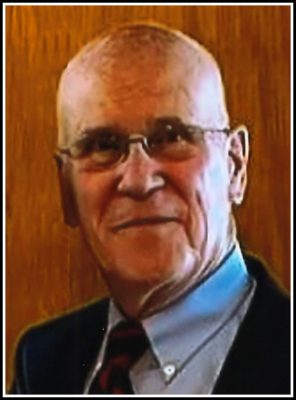 It is with heavy hearts that we the family announce the sudden passing of Melvin Joseph LeCouter on Wednesday, June 14, 2023, at home, in Sydney.
Born on May 14, 1943, in Sydney, Melvin was the loving son of the late John and Gresilda (McNeil) LeCouter.
Melvin is survived by his children, Jennifer, Mark (Lisa), and Peter (Alison); grandchildren, Matthew, Ainsley, Morgan, Nora, and Liam.
Besides his parents, Melvin was predeceased by his wife, Josephine Elizabeth LeCouter.
Melvin spent the majority of his working years as a mechanic. He was an avid car enthusiast who took pleasure in attending antique car shows. Melvin was a caring father and grandfather. Throughout his years, Melvin enjoyed watching his children's and grandchildren's sporting events. Melvin had a passion for travel, especially to California, where he would spend time with Jenn and Ainsley. He also had fond memories of his trip up North, visiting Peter and his family. In later years, Melvin enjoyed spending time with his best friend, Marjorie. Melvin will be dearly missed by all who knew him.
Memorial service to celebrate the life of Melvin LeCouter  will be held at Pier Community Funeral Home, 1092 Victoria Rd. (entrance on Church St.), Whitney Pier on at 11 a.m. on Saturday, August 5, 2023. A reception will follow the service in the funeral home.
Donations in memory of Melvin may be made to the SPCA of Cape Breton.
Funeral arrangements are entrusted to the care and direction of Pier Community Funeral Home.
Online condolences can be forwarded to the family at www.pierfuneralhome.com.

Online Condolences
I grew up in the North End of Sydney and Melvin was part and parcel of that neighbourhood- I remember some of his cars and had the pleasure of riding in some of them – a bunch of Melvins friends ( me included ) took a weekend trip to Ingonish – believe me it is a story to be told ❤️ Melvin grew up on Tin Can Alley ( Armstrong Court ) Melvin was a well respected friend to all in our neighbourhood . My condolences to all his family and friends and I would love to meet up or be the contact person for his family and tell that story about our trip to Ingonish 🤦🏻‍♂️ Allie is my name and I live just outside Sydney – I can be reached at 902- 270-6709 / 979-1200 💔
From:  Allie MacInnis
Dear, Mark (Lisa), Peter (Alison), Jennifer and family. We are sending to each and everyone our deepest condolences on Melvin's sudden passing. He was such a kind man who was so proud of his children, their spouses and grandchildren. He will be missed by many. Sending prayers to comfort you all.
From:  Janet, Harland and Bruce Fraser,
Mark and family I am so sorry to hear of your Dad's passing. Condolences to all his family and may he Rest In Peace.
From:  Debbie and Mike Snow
Please accept our sincerest condolences on the sudden passing of Melvin. He was a kind gentlemen and surely will be missed. May he Rest in Peace.
From:  Hank Smith & Noreen Smith
To Mark and family,
My deepest condolences on the passing of your Dad.
From:  Kelly MacNeil