Sydney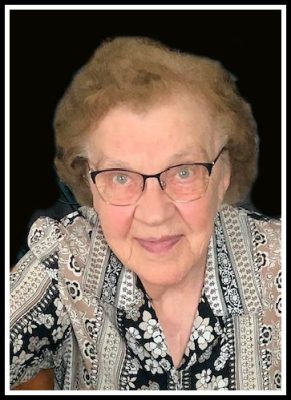 It is with sad hearts that we, the family, announce the passing of Rebecca 'Noreen' (Humby) Jackson on Monday, June 12, 2023, at home.
Noreen was born in Sydney on October 20, 1931, the youngest daughter of the late Hezekiah and Annie Jane (Russell) Humby, Whitney Pier.
Last surviving member of the immediate family, Noreen is survived by her two sons, Ken (Laura) and their children, Brian, Sam (Janice) and Ben, and Keith (Diane) and children, Tara and Mitchell. Noreen is also survived by two darling great grandchildren, Angelo and Nora along with a number of nieces and nephews and sister-in-law, Evelyn MacLeod.
Besides her parents, Noreen was predeceased by her husband of 68 years, George; sister, Emma (Blan) MacDonald, and brothers, Herb, Sam, Eli and Baxter.
During her working career, Noreen worked at Reuben's General Store in Ingonish.
Crocheting and knitting were her greatest passion, and you knew if she was asked to do something special that she would turn it into a work of art especially if it was something for children.
Cremation has taken place. In keeping with her wishes there will be no visitation for the late Noreen Jackson.
Noreen was a member of Ingonish United Church, so family, and friends are invited to attend a graveside service at the church cemetery on Saturday, July 29, 2023, at 1 pm. with Rev. Sheldon Chant officiating. Following the interment, there will be a reception at Branch 105 Royal Canadian Legion, Ingonish.
Donations in Noreen's memory may be made to the Ingonish United Church, or charity of one's choice.
Funeral arrangements are entrusted to the care and direction of Pier Community Funeral Home.

Online Condolences
l