August 13, 1960 – May 29, 2023
We, the family are heart broken to annou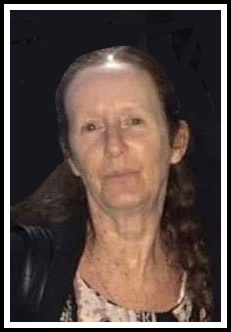 nce the peaceful passing of our sister, Sherry Brinston on Monday, May 29, 2023, with family by her side. 
Sherry is survived by her husband, Les Sr.; son, Les Jr. (Sabrina); grandson, Bret (fiancée Courtney) and her dog, Ty. Sherry also leaves to mourn, her mother, Ada 'Mooie' McPhee; brothers, Bobby, Mike (Brenda) and sisters, Kelly (Roger) and Jodi (Paul).
Sherry was predeceased by her father, Robert McPhee; brothers, Jimmy, Paul, Shawn, and sisters, Pebbles and Kimberly.
A gathering of family and friends to celebrate the lives of Sherry and Pebbles will be held on Saturday, June 10, 2023, from 1 to 4 p.m. at the Pensioners Club, 30 Inglis St., Sydney. A joining of hearts with music and stories will take place at 2 p.m. with Rev. Sheldon Chant officiating.

Online Condolences
My deepest condolences to Mooie and the McPhee/Brinston families.
From:  Margie Lohnes