Sydney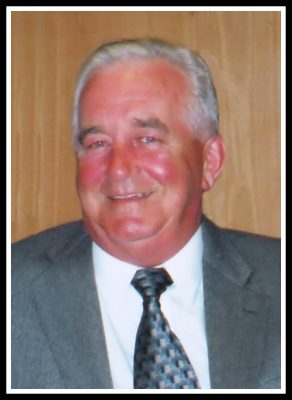 It is with sadness that we, the family announce the passing of Dannie 'Baseball' Mombourquette on Friday, May 5, 2023, at home in Harbourstone Enhanced Care, Sydney River, with family by his side.
Born on January 25, 1949, in Sydney, Dannie was a son to the late Daniel and Mary (Carey) Mombourquette.
Following in his father's footsteps, Dannie loved the game of baseball and soccer. In his younger years, he found great joy playing a game of baseball with friends, playing into his 50's and giving back to his community by coaching girl's soccer.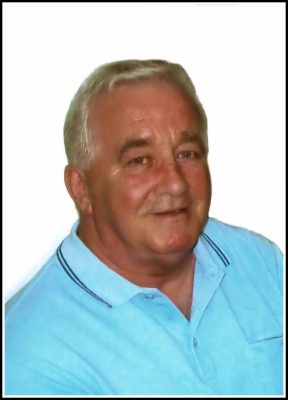 Dannie was a pipe fitter, local 682 and worked in the oilfields of Alberta. Later in life, he was a proud member of legion 128 Whitney Pier, and made many new friends. He will be missed by all who knew him.
Dannie is survived by his partner, Sadie; sons, Troy (Melissa) and Todd (Tayla); brother, Glen; grandchildren, Morgan, Brooke, Jordyn and Maliah; mother of his children, Marion; sisters-in-law, Marjorie, Eileen, and Barbara, along with many nieces and nephews, whom he loved dearly.
Besides his parents, Dannie was predeceased by his brothers, Blaise and Jimmie.
Visitation and memorial service to celebrate the life of Daniel Mombourquette will be held at Pier Community Funeral Home, 1092 Victoria Rd. (entrance on Church St.), Whitney Pier on Wednesday, May 10, 2023. A gathering of family and friends will take place from 10 to 11 a.m. with the memorial service to follow at 11 a.m. in the All Faith Chapel with Fr. Paul Murphy officiating. Interment will take place in Resurrection Cemetery, Sydney Forks.
For those unable to attend, Live Streaming will be available on our website.
Click Here:  https://www.facebook.com/35925689617/live/
Donations in memory of Dannie may be made to a charity of one's choice.
Funeral arrangements are entrusted to the care and direction of Pier Community Funeral Home.

Online Condolences
Sad to hear of Danny's passing. Worked with him in the oil fields in Alberta . Always a smile ,a laugh and a great story. RIP .my friend
From:  Wayne Nichols
Dannie's mom and dad would visit Aunt Pauline in River Ryan often. Although little dannie was a year older than I, his smile warmed your heart and his easy-going manner brought on a feeling of peace and wellbeing. My condolences to his mate and family
From:  Cousin Alfie Meery (Ottawa)
I'm deeply saddened to hear of Dannie's passing, He was a great friend and I have many fond memories of him, I always liked him, he was my brother-in-law, we played baseball together, we partied together, he was always fun to be around, He will be sorely missed, my Heartfelt condolences to the Mombourquette Family, my thoughts and prayers are with you all during this difficult time. May he rest in peace.
From:  Garfield Yakimchuck
Our condolences to the family.
From:  John Shannon
Many the laughs we had as kids visiting with each others family. So, sorry for your loss. Big Danny and little Daniel are together again. Balls games in heaven.
From:  Geraldine Morrison (Meery)
It was hard for Blaise Nadine and myself to go but we did. For how much I seen you we always had a good laugh with you. You will truly be missed by all. I was sitting down thinking the night before thinking of you Mr. Uncle Baseball. So I came up with an idea on my own to say goodbye. It hit me I'm gonna bring down a baseball for you. The first person I talked to was Sadie and gave her a hug and I reached into my pocket and pulled out a baseball. She was surprised and she said can I have that we have his glove but we don't have a baseball. I said take it and she said do you want it back I said it's for Mr. Baseball it stays with him. That I think that would be up to his sons Troy and Todd. That was a beautiful ceremony I did have tears and Blaise for him RIP Mr. Uncle Baseball.
From:  David Kent Mombourquette