Sydney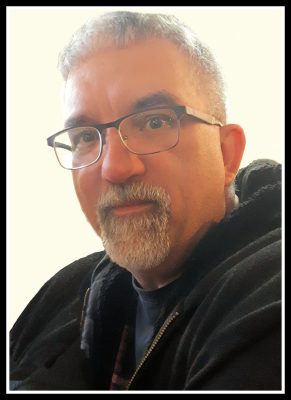 It is with profound sadness and heavy hearts that we, the family regret to announce the unexpected passing of Daniel 'Dan' James MacInnis, age 55, of Sydney. Dan passed away on Monday, May 1, 2023, at Cape Breton Regional Hospital, Sydney.
Born in Sydney on February 20, 1968, Dan was a son to the late James and Catherine MacInnis.
Dan is survived by his fiancé and love of his life, Samantha Digou. Dan had no siblings or children but had David (Holly) MacDonald, who he referred to as his stepson and their children, Jasmine, Maxwell and Mya, who he referred to as his grandchildren. He is also survived by special friends, Jason Lettues, Shawn LeClair and Deborah Woodburn, who was like a second mother to Dan.
Dan had many jobs throughout his short lifetime. He worked as a Social Worker in Ontario before moving back home to Nova Scotia. Dan did a little bit of everything. You could find him flinging pies at his pizza shop Piizza Pie or renting out movies at Ashby Video. Most recently the Sydney Call Centre is where he has been employed for over 18 years.
Dan was known for his quirky sense of humor and kind heart. He always wanted to make sure everyone was taken care of, from picking up lunch for his coworkers, to collecting sets of Tim Horton hockey cards for his friends and grandson. Dan enjoyed attending flea markets and was famous for his Beanie Babies back in the day. Dan had a great love for wrestling, especially the "Undertaker". He enjoyed attending local wrestling matches with "The Boys" and made sure everyone had their tickets. Dan also spent the majority of his free time with his fiancé driving around aimlessly or relaxing at their new home together.
There will be no service for the late Daniel James MacInnis. A gathering of family and friends to celebrate Dan's life will be held at the South Bar Volunteer Fire Hall from 6 – 8 p.m. on Wednesday, May 24, 2023.  All are welcome.
In lieu of flowers, donations in memory of Dan may be made to the Heart and Stroke Foundation or Diabetes Association.
Funeral arrangements are entrusted to the care and direction of Pier Community Funeral Home.
"We will always treasure the brief time we had with you and will miss you terribly."

Online Condolences
l