Sydney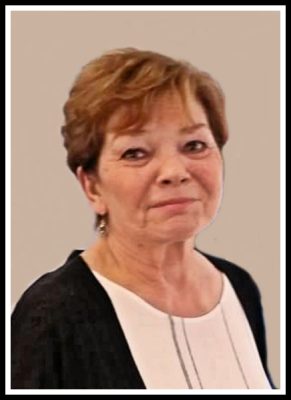 It is with heavy hearts and great sadness that we, the family, announce the passing of our beloved Mom (AKA: Nana), Debra Ann (Currie) MacDougall on Tuesday, May 23, 2023, at the Cape Breton Regional Hospital, Sydney.
Born on June 8, 1952, Debbie was the daughter of the late Ralph and Ada Currie. In 2017, she retired from MacGillivray Guest Home where she worked for many years in food services.
Debbie had a zest for life and was best known for her laughter and wanting to make those around her laugh. She loved to sing and dance around the house and ensured every holiday was beyond special and fun! 'Deb' was a fantastic cook and loved to show that off with family Sunday dinners and creating catering trays for special events. She was beyond proud of her children, grandkiddies and great-grandbabies, and loved to brag about each and every one of them.
Debbie is survived by her companion and best friend, Paul (AKA: Cricket); brother, Ralph (Deborah); children, Pat (Karen), Laura (Gary), Pamela (Stephen), and Heather (Kevin); nine grandchildren, Dawn Marie, Breigha, Kevin, Meghan, Kyle, Rodney, Emily, Noah, and Ivey; five great-grandchildren, Camden, Raelyn, Jayce, Tessa, and Elliana; father of her children, Allan (Heather), and many other extended family.
Besides her parents, Debbie was predeceased by her partner, Walter; granddaughter, Jaelyn, and her sister, Judee.
Visitation and funeral service to celebrate the life of Debra MacDougall will be held at Pier Community Funeral Home, 1092 Victoria Rd. (entrance on Church St.), Whitney Pier on Sunday, May 28, 2023. A gathering of family and friends will take place from 3 to 4 p.m. with the funeral service to follow at 4 p.m. in the All Faith Chapel with Rev. Sheldon Chant officiating. Interment will take place in Alfred E. Smith Cemetery, Howie Centre, at 1 p.m. on Monday, May 29, 2023.
In lieu of flowers, donations may be made in Debbie's name to the Cape Breton Cancer Center, Hospice Palliative Care or to any other charity of choice.
Funeral arrangements are entrusted to the care and direction of Pier Community Funeral Home.

Online Condolences
My Heart Is Broken. You were such a great sister.
From:  Ralph Currie
Pat,Laura,Pamela,Heather.So very sorry to hear of the passing of your wonderful Mother. I know she will be greatly missed by all who new and loved her. Cherish all the precious memories that you all have of her. RIP Debbie.
From:  Irene MacNeil
My deepest, heartfelt condolences to Debbie's families and friends, and to my neighbor, cricket, and his family..God Bless Debbie and may she rest in peace.!!
From:  Larry Deveaux