Little Lorraine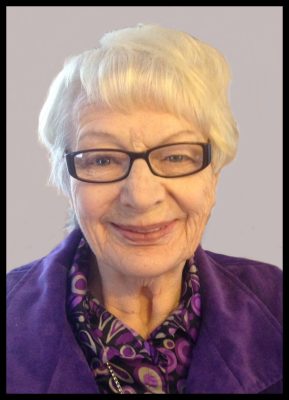 With great sadness we, the family announce the passing of our beloved mother, Laura Susan Kennedy on Monday, May 22, 2023, at Harbourstone Enhanced Care Facility, Sydney River.
Born on December 12, 1934, in Sydney, Laura was a daughter of the late Charles and Catherine (Lahey) Ley.
Laura was a lifelong member of Immaculate Conception Parish and CWL in Main-a-Dieu. For many years Laura worked for National Sea Products. Later she was employed with Lobster Kettle Restaurant and then retiring after many years from JK Marine Services. Laura will be missed by all who knew her.
Laura is survived by her children, Cathy Mailman (the late Francis), Jim (Lori), Ronnie (Debbie), Allen (Darlene), Derrick (Lisa), and Suzanne (Jamie); grandchildren, Jim, Tara, Rena, MJ, Josh, Cortney, Billy, Leslie, Megan, Aaron, Cody, Dylan, Kaitlynn, Morgan, Austin, and Fallon; 14 great-grandchildren and two great-great-grandchildren. Laura is also survived by brothers, Tom (Lucille) and Pat (Sandra); sister-in-law, Isabel; as well as many nieces and nephews.
Besides her parents, Laura was predeceased by her brother, Charlie (the late Alberta), and sisters, Mary Price (the late Jim), and Kathleen Burke (the late Joseph). Laura is also predeceased by former husband, Nathan Kennedy and companion, Fred Clements.
The family would like to thank staff from Mira Bay unit, Harbourstone, for the compassion and care given to Laura during her time of need.
Visitation and memorial Mass to celebrate the life of Laura Susan Kennedy will be held at Immaculate Conception Church, Main-a-Dieu, on Wednesday, May 24, 2023. A gathering of family and friends will take place from 12 noon to 2 p.m. with the memorial Mass to follow at 2 p.m. with Fr. Alphonsus Iwuji officiating. Interment will take place in the parish cemetery in Main-a-Dieu.
Donations in memory of Laura may be made to a charity of one's choice.
Funeral arrangements are entrusted to the care and direction of Pier Community Funeral Home.

Online Condolences
Our deepest sympathy extended to the family of Laura Kennedy. Laura was someone who was quick witted, and charming always able to connect with others. Condolences to all her family, may she Rest in Peace.
From:  Tony Troke and Treena MacNevin
Sending my deepest condolences. Love and prayers to Aunt Laura's family.
From:  Celina Ley
Sorry to hear of your mom passing, Ron and Debbie.
From:  Doug MacDougall
I have very fond memories of working with Laura, Lori, Jimmie, and, of course, Groovy baby a.k.a. Sheldon in our second office near the Can Building. So Sorry for your loss, Laura was an incredible lady. RIP Laura💐🕊
From:  Debbie Mahon
My sympathy on the loss of your Mom
From:  Earl Campbell
Our condolences to the family she was such a fine lady and wonderful to converse with whenever we met and she always had a smile.
From: Harvey & Edith Kehoe