Sydney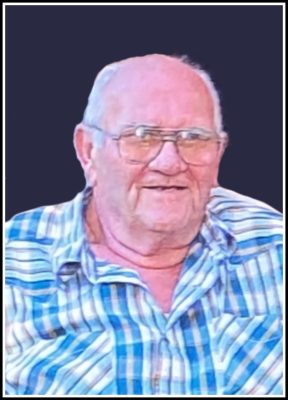 It is with broken hearts, the family of David Bolton, announce the passing of our beloved "Papa" on Tuesday, May 2, 2023. Papa passed away peacefully in our family home surrounded by his loving family.
Born in Blackpool, England on April 6, 1940, David was the son of the late Dorothy Bolton (Hill) and Edward Bolton.
Papa is survived by his children, Sandy (Connie), Drumheller AB, Darell (Kay), Pasadena NL, Shauna (Colin), Greenwood, and Judy, Sydney; as well as many grandchildren and great-grandchildren.
Besides his parents, Papa is predeceased by Mary, his beloved wife of 42 years, and son, Charles.
Papa immigrated to Canada in June of 1976 with a pipe fitter trade and was a longstanding member of UA Local 682. Papa worked as a pipe fitter throughout Canada where he gained respect from his coworkers and made lifelong friendships along the way.
In his spare time Papa loved watching European football on the "telly". He also loved the Toronto Raptors and the Blue Jays. His greatest love, aside from his cat Gunther, was a good game of Tarabish at the Steel Workers Pensioners Club, Club 55, Spanish River and the Whitney Pier Pensioners Club. Papa often went on "arts" (aka hearts) and is rumoured to have won an even split or two.
The family would like to thank Dr French, Dr Polous and Dr. Burns, as well as his lovely palliative care nurse, Leah Burns and the VON for their compassion and care. Thank you to the Red Cross and the pharmacists at Sobeys for their support and guidance.
There will be no visitation or service at this time for the late David Bolton. A celebration of life will be held at a later date and a notice will be posted.
Donations in memory of David may be made to a charity of one's choice.
Funeral arrangements are entrusted to the care and direction of Pier Community Funeral Home.

Online Condolences
l