Coxheath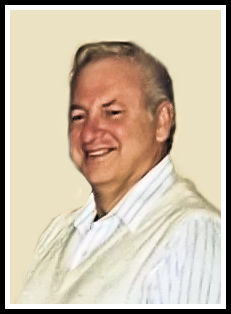 It is with deep sadness that we, the family, announce the peaceful and sudden passing of Ron Rowe on Wednesday, April 12, 2023, at the Cape Breton Regional Hospital, Sydney.
Born on February 5, 1943, in Sydney, Ron was the son of the late Ronald and Ella (Carew) Rowe.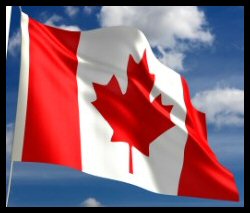 Ron grew up in the Pier and after graduation, joined the Air Force and retired as a Warrant Officer. Crime Stoppers occupied Ron's time for the next 20 years. He volunteered with The Salvation Army as the Christmas Kettle Coordinator, Kiwanis Golden K, Cape Breton Regional Police Retirees Association and the Whitney Pier Historical Society.
Ron is survived by his loving and devoted wife of 59 years, June; son, Ron Jr. (Bridgette); grandchild, Tyler; siblings, Mary 'Sister' Gillis, Bobby (Wilma), Harold (Bettina), Brian (Kay) and Barry (Joan); as well as many nieces and nephews.
Besides his parents, Ron was predeceased by his aunt, Mary Rowe, and siblings, Maxine, Phyllis and Allen.
Visitation and memorial service to celebrate the life of Ronald K. Rowe will be held in Pier Community Funeral Home, 1092 Victoria Rd. (entrance on Church Street) on Saturday, April 15, 2023. A gathering of family and friends will take place from 10-11 a.m. with service to follow at 11 a.m. in the All Faith Chapel with Fr. James Oliver officiating.
Donations in memory of Ron may be made to a charity of one's choice.
Funeral arrangements are entrusted to the care and direction of Pier Community Funeral Home.

Online Condolences
June and Ron Jr. and family, We were very sorry to hear of Ron's passing. Our thoughts and prayers are with you at this difficult time!
From:  Phil and Donna Kirby
On behalf of my late wife Phyllis, loving sister of Ronald, I wish to express my sincere condolences to June and the entire Rowe family on the sudden passing of Ron.
From:  David Clarke
June, so sorry to hear of Ron's passing. Lost touch after working with him at Crimestoppers. A wonderful personality and so kind.
Hugs to you and the family.
From:  Diane Hynes
Please accept my condolences on the loss of a kind nice man. I only knew him through volunteering for the Salvation Army kettle and I enjoyed my conversations with him.
From:  Margaret Wadden
We are so sorry to hear about Ronnie's passing, our condolences to June and the family. From:  Roger and Sandie Garabb
So very sorry to hear about the passing of Ronnie, He was a very nice and caring gentleman, He will be missed very much by all that new him, Condolences to you and your family June ,May He RIP.
From:  Diane Hillier and Joe Vidal
June and Families,
I am saddened to hear of Ronnie's passing. He was the senior member of Ella and Ron Sr.'s crew in the David's block! I have fond memories of our families excursions to the lakes around the Radar Base. His Dad had an old Jeep type vehicle that he packed as many of us (Rowe/Hollohan) that would fit. He went in the services but always acknowledged his days in the "pier" whenever he returned. May you and the familes find peace within one another and may Ronnie rest in peace!
Respectfully
Joe(Josie) Hollohan and family
From:  William Hollohan
June, Harold and family I am so very sorry to hear of Ron's passing. He was certainly a people person and all his volunteering paid tribute to that. He was such a community minded person and will be missed.
From:  Phyllis Frost
June and Family I was sad to hear of Ron's sudden passing. Please accept my deepest condolences.
From:  Tenley Hopkins
I am saddened by Ron's passing. He was kind and generous and a committed volunteer
From:  Penny MacKenzie