Louisbourg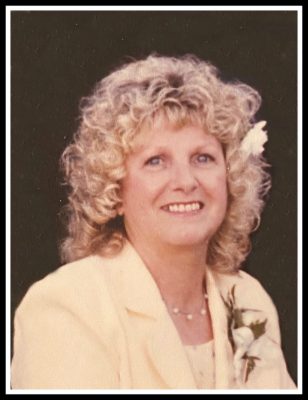 With profoundly saddened hearts we, the family announce the passing of our beautiful beloved mother, Loretta (Campbell) Parsons, while surrounded by her loved ones, on April 26, 2023.
Born on October 25, 1945, in Main-a-Dieu, Loretta was a daughter of the late Elias and Loretta (Lahey) Campbell.
As a young girl, Loretta left school to help care for her family home and younger siblings, where she was taught by Mama how to make the best homemade bread and keep her home immaculate. She recited the Holy Rosary daily and loved attending Mass, often talking about singing in the choir as a child. Her love for God and family were the center of her world and Sunday dinners were a tradition mom carried on from her own childhood.
After marriage, Loretta moved to Louisbourg where she fell in love with the area, and it became her new home. Outside beautiful pink rose bushes bloomed, her favorite flower, and mom would ask her kids and later grandkids to pick some for her to smell and sometimes make homemade perfume.
Mom was always known for her dedication and hard work. She often told her stories about working at S&L Railway, where she would paint the trains, her time working at the fish plant, helping clean the church and the good old days when her and Johnnie fished together.
Loretta had a heart of gold and would help anyone in need in a heartbeat. She often donated to the church and to other charities outside of church. She was also a long-time member of the CWL.
Although an avid homebody, when they did go out, Loretta and Johnnie would be the stars of the dance floor. They were the first ones up and would be the last ones to leave, dancing away all night long.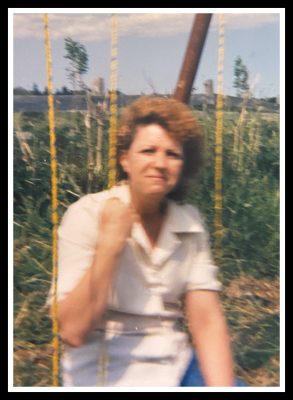 One of mom's favourite past times was swinging in the backyard listening to old country music, while watching the boats in the harbour come in, waiting for our dad to return home from his fishing trips.
In her later years, mom spent a lot of her time rocking in the kitchen with a cup of hot cocoa and her favourite muffin with a beautiful smile on her face that would always light up the room. Every evening her and dad would go for their drives around the beautiful Mira River.
Loretta will forever be missed by her loving husband of 63 years, Johnnie; children, Robin, Elias (Lori), John Glenn (Liz), George, Greggy (Cathy), Sissy (Pat) and Loretta; brother, Angus (Lilly); sisters, Delores and Naisha (Jackie); many grandchildren and great-grandchildren, whom she cherished; as well as many nieces, nephews, cousins and friends.
Besides her parents, Loretta was predeceased by her brothers, Thomas, Elias, Aloysius, Victor, and sisters, Mary, Priscilla, Catherine, Honora, Elizabeth, Eileen, Philomena, Lucy and Patricia.
Visitation for our precious mother will be held at Immaculate Conception Church in Main-a-Dieu from 2 to 4 and 6 to 8 p.m. on Wednesday, May 3, 2023. Funeral Mass will be celebrated at Immaculate Conception Church in Main-a-Dieu, at 2 p.m. on Thursday, May 4, 2023, with Fr. Alphonsus Iwuji and Father Everett MacDow officiating. Interment will take place in the parish cemetery.
Following the service, food and refreshments will be served at the Main-a-Dieu Coastal Discovery Centre for all to share memories of our mother.
In lieu of flowers, donations in memory of Loretta may be made to The Monastery of Mount Carmel Society of The Little Flower.
We have peace knowing Mom is in the Lord's arms in His Kingdom Of Heaven.
Funeral arrangements are entrusted to the care and direction of Pier Community Funeral Home.

Online Condolences
So sorry for your loss John n family Loretta was a beautiful person. My prayers are with you.
From:  Alice Marie DiVito