Sydney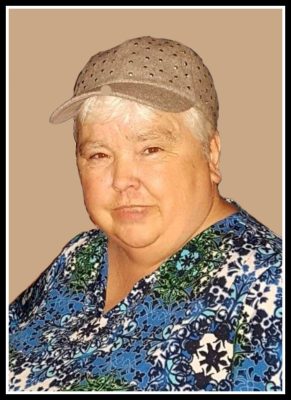 It is with a profound sense of loss that we, the family announce the passing of our beloved sister, Christine Nicholson, age 61, on Wednesday, April 19, 2023, at Cape Breton Regional Hospital, palliative care unit, Sydney.
Born on August 17, 1961, in Sydney, Christine was a daughter of the late Donald 'Dukie' and Alice (Fudge) Nicholson.
Christine is survived by her brothers, Charlie (Wilma) and Ian (Brenda); sister, Helen (Richard) King and nephews, Philip and Andrew Nicholson.  She is also survived by her many cousins across the country and overseas.
Christine graduated from Sydney Academy and C.B. Business College.  She previously worked for many years at Shopper's Drug Mart on Prince Street, Tim Horton's (Plaza and King's road small drive thru) and briefly at Citizenship and Immigration in Sydney years ago.  In recent years Christine spent her time volunteering for the Ann Terry Project and Crossroads C.B.  She was fortunate to travel to Norway in 2020 with Crossroads, which was an amazing highlight of her life. Christine's warm smile, smiling eyes, contagious laugh and gentle spirit have touched our lives forever.
Christine cherished and loved her family and friends.  She loved her two nephews, Philip and Andrew very much.  One of her favorite past times was spent swimming at the YMCA with her long time and best friend, Lori.  Christine also enjoyed lots of her time with her friends, Sylvia, Joan and others, at the Senior Complex, playing cards and enjoying tea with them.  She will be missed by Lynn Cole (Gaudet) and Connie MacDonald MacIntyre – long time childhood friends as well.  She was an animal lover of cats and had her cat, Sammy in her younger years.
Christine, you were a light in all our lives, but you will continue to shine bright, our angel now with our beloved parents, who will hold you close.  Our hearts are broken, but our bond will last forever, and you will continue to be close in our hearts.  Always loved and forever missed.
We would like to extend a sincere thank you to EHS, the many doctors, nurses, respirologists and renal dialysis staff in the ER, ICU (both Dr. Thana's, Dr. Brake and Dr. Klassen) and palliative care units (Dr. MacCarvill) for taking such compassionate care of our sister.
Special thanks to Dr. Steven MacDougall for the many years of compassion and care to our sister over the years.
Visitation for the late Christine Nicholson will be held at the Pier Community Funeral Home, Whitney Pier, 1092 Victoria Rd. (entrance on Church Street) from 6-8 p.m. on Wednesday, April 26, 2023.  Graveside service will be held in Hardwood Hill Cemetery on Thursday, April 27, 2023, at 11 a.m. with Lay Minister, Gary Grant officiating.
Donations in memory of Christine may be made to Loaves and Fishes, Crossroads Cape Breton or a charity of one's choice.
Funeral arrangements are entrusted to the care and direction of Pier Community Funeral Home.
Words of comfort can be forwarded to the family at info@pierfuneralhome.com.

Online Condolences
We are so sorry to hear of Christine's passing; please accept our deepest and heart felt sympathy for your loss; love and prayers
From:  Joe and Donalda MacKinnon
My heart and Prayers go out to Christine's family and friends. I will always cherish the memories of all of us "Shootin the Drag" and hanging out and laughing. So glad I had the chance to see Chrissy with the ole gang when I was down home, late Feb 2022. I beautiful person with a beautiful soul! She will always be remembered and truly missed!
From:  Lynn Cole
My heart hurts to hear of Christine's passing. She was such a great friend to me since we met years ago at the Ann Terry Project. We stayed in touch through the years and would visit when we could. She will always hold a special place in my heart. My sincere condolences to the family. My thoughts and prayers are with you at this difficult time. Heaven gained a beautiful angel 💗
From:  Joannah Unsworth