Sydney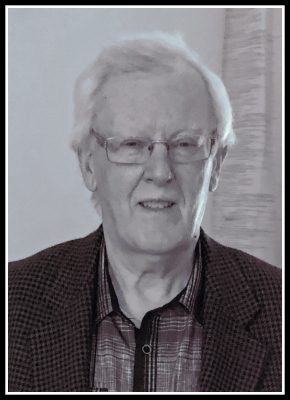 We, the family are very sad to announce the death of
Ronald Paul Mitchell on Wednesday, April 19, 2023, at Hospice Cape Breton, Sydney. Ron succumbed to cancer after a struggle for several months.
Born on March 6, 1947, Ron was a son to the late Warren and Helena (Murphy) Mitchell.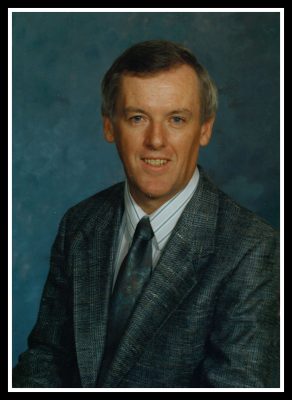 Ron grew up in Sydney's north end and never tired of joking that he was a proud "North Ender". In fact, Ron joked about everything. As a retired teacher, he often boasted that he was "the source of all knowledge". He would also introduce himself to any group or gathering as "the best dancer, most handsome and most modest man here".
Ron was very active before and after retirement, enjoying bowling, skating, golfing, cycling, swimming, dancing, and karaoke. After being diagnosed with dementia six years ago, he handled it with grace and good humor, and still enjoyed some of his favorite activities.
Ron made friends wherever he went, including Rideout House and Parkland, as well as his second home, Tim Horton's on George Street. He was very kind-hearted, always willing to help anyone in need. He delighted in children, which made him a great teacher, and was a life-long lover of cats.
Ron is survived by his son, Michael MacLean, Michael's mother, Donalda MacLean, Glace Bay; twin sister, Rosemary, PEI; nieces, Carolyn, PEI, and Mary Ann, Florida; nephews, Chris, Alberta, Ryan, Florida and sister-in-law, Lisa, Florida.
Besides his parents, Ron was predeceased by his brothers, David, and John.
Ron will be greatly missed by all who knew him, especially Jackie and Dan 'Brother' MacNeil, Beatrice and Dave MacDonald and their children, and Regina and Colleen Gillis.
We want to thank the staff and administrators of Rideout House and Parkland who made Ron's final years happy ones. We are especially grateful to the staff and administers of Parkland, who went above and beyond in their loving care of Ron after his cancer diagnosis.
Visitation for the late Ronald Mitchell will be held at the Pier Community Funeral Home, Whitney Pier, 1092 Victoria Rd. (entrance on Church Street) from 3-6 p.m. on Monday, April 24, 2023.  Memorial service will be celebrated in the funeral home, All Faith Chapel on Tuesday, April 25, 2023, at 11 a.m. with Fr. Bill Burke officiating. Private family interment will take place at a later date.
Donations in memory of Ron may be made to the Hospice Palliative Care Society of Cape Breton County, the An Cala unit at the Cape Breton Regional Hospital Foundation, or The Alzheimer Society of Nova Scotia.
Funeral arrangements are entrusted to the care and direction of Pier Community Funeral Home.

Online Condolences
Sending condolences to Rons' family and friends. Mr Mitchell was a fine school teacher in the day.
From:  Lois Boutilier
I was very saddened to hear of Ron's passing. I met Ron at St. FX where we both bowled and represented the school at the Atlantic bowling championships.
He was a true gentleman, a true friend and what more could you ask. So long my friend. Enjoy the heavenly lanes.
From:  Russell MacDonald
Hi Rosemary, Patsy just called me to tell of Ronnie's passing. I'm so sorry to hear this. I am unable to attend the funeral and wanted to pass on my condolences you and his family. It's been years since I saw you. We are all proud "Northenders". Take care and I will keep you in my prayers.
From:  Theresa (Crawley) DuBois, Port Hawkesbury.