Whitney Pier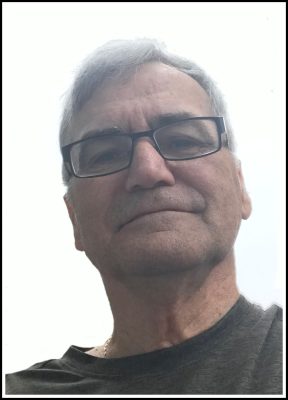 It is with great sadness that we, the family, announce the loss of our dearly loved father, grandfather, brother, and friend, Angus 'Gus' Duncan MacAulay, who passed away on Friday, April 14, 2023, in Sydney.
Gus was born on December 29, 1954, with an unbreakable spirit, unmatched resilience, and unwavering sense of optimism that followed him through his life, inspired all those who had the privilege of knowing and loving him, and became his greatest source of strength as he continued to defy and defeat cancer for over two decades.
At age 22, Gus was blessed with finding his lifelong partner and soulmate in his late wife, Marilyn MacAulay, who was the object of his utmost love and affection for 45 years. Together, they had three beautiful daughters and six grandchildren, who became the brightest lights in his life and biggest sources of his pride and joy. He was not only a loving and devoted husband, father, and grandfather, but a loyal friend, sharing an especially strong bond with his late brother and best buddy, Richard, and oldest friend, Ernie Hewer.
Gus had a fantastic sense of humour, always maintaining his lighthearted nature in the face of adversity and planning for the future with the admirable philosophy that, "You can't worry about the what if's." He loved hockey (and the Montreal Canadiens, specifically), baseball, hunting, spending weekends in the shack with Ernie, going for drives with Marilyn and, most of all, enjoying time with his family. A jack-of-all trades, he had a passion for building and fixing things, often spending time in his barn "tinkering" with his tools and lending his talents to home renovations and repairs. His talents were matched by his dedicated work ethic, which he brought to City Wide Taxi for 23 years before his retirement. Prior to that, he was a mechanic at Shell for 20 years.
Gus is survived by his daughters, Carolyn, Cora (Sandy), and Nicole (Jamus); grandchildren, Brandon (Mikaila), Nevaeh, Emma, Camden, Thomas, Lucas, and a granddaughter expected in August 2023; brothers, Billy and Robert (Karen); sisters, Gail, Kelly, and Tammy (Darren); as well as many other family members and close friends.
Gus is predeceased by and has since been reunited with his wife and greatest love, Marilyn (LeDue) MacAulay; parents, Johanna (MacGillivary) and Angus MacAulay; brothers, Floyd and Richard, as well as a brother who passed in infancy; sister, Edna Brayon, and parents-in-law, Elizabeth and Tommy LeDue.
Gus lived his life with courage and strength, lifted the spirits of those around him, and carried his sorrows with dignity and grace. Although he will be dearly missed, he leaves a legacy of love, hope, and determination that will be remembered and carried on through everyone he held most dear.
Thank you for the outpouring of heartfelt love and support we've received during this difficult time, and to all of the healthcare professionals for the care they provided over the years, including: Dr. Glen Worth, who took exceptional care of Gus over the last 25 years as his family doctor, Dr. Dale Miller for all he did over the last 15 years, the entire healthcare team at the CBRH Cancer Centre for their expert care and compassion, and the EHS for their quick response, empathy, and kindness. Know that Gus appreciated everything you did to see him through his many health challenges and always expressed that he had the best doctors taking care of him.
Visitation for the late Gus MacAulay will be held at the Pier Community Funeral Home, Whitney Pier, 1092 Victoria Rd. (entrance on Church Street) from 5-8 p.m. on Thursday, April 20, 2023. A celebration of Gus' life will be held in the funeral home in the All Faith Chapel on Friday, April 21, 2023, at 11 a.m. with Fr. James Oliver officiating. Private family interment will take place in Oakfield Cemetery, Marion Bridge, at a later date.
Donations in memory of Gus may be made to the CBRH Cancer Center Patient Care Fund or a charity of one's choice.
Funeral arrangements are entrusted to the care and direction of Pier Community Funeral Home.

Online Condolences
Very sorry to hear of your loss Gus will be in our prays
From:  Sharon and Rickey